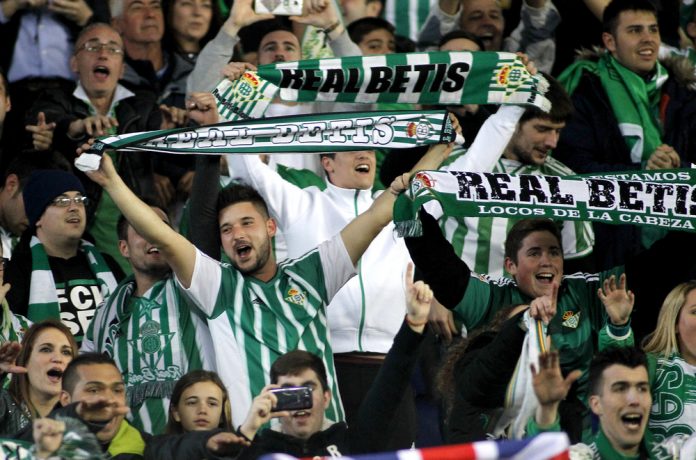 La Liga club Real Betis Balompié has extended its partnership with Just Bet Online (JBO) as part of the Asian sportsbook operator's wider branding strategy.
As a result of the new arrangement, the firm has become the regional partner in Asia of Real Betis for the remainder of the existing agreement between the club and RB88.
Real Betis penned a deal with RB88 in August 2019 but the betting companies has shifted its marketing efforts to focus on the flagship JBO brand that will supersede RB88.
Ramón Alarcón, General Director of Business at Real Betis, said: "We are thrilled to grow our co-operation with the group. We're confident that under this new brand, we will enhance positive impacts for JBO and the club, allowing both parties to extend our reach in the Asian market. Our partnership with JBO will enable us to more deeply engage with our fans and supporters in Asia.
"It's great to see how Real Betis is currently corralling broader interest from outside Spain, and JBO are the perfect partner with whom to expand our own brand through the unifying power of football. 
"We share some welcome and well-aligned values around the game for securing our goals in the most exciting and dynamic way possible. We look forward to seeing this relationship organically evolve over the next few seasons."
The duo staged an official 'remote' ceremony from Spain to mark the start of the new collaboration, mindful of COVID-19 regulations.
"JBO's partnership with Real Betis is the largest deal that we are working on – both in terms of scope and ambition," a JBO spokesperson explained.
"It's an exciting opportunity, especially considering Real Betis play in one of the world's most popular leagues. So, we can't wait to continue some good initial work with the club, consolidating JBO's credentials and awareness in Asia in the process."
"With this partnership in place, collaboration between JBO and Real Betis will intuitively strengthen and provide a platform from which to grow and engage both parties' combined fanbase across Asia and globally."
JBO has maintained a firm sponsorship presence, having previously served as the Regional Betting Partner in Asia of Serie A club Bologna FC and more recently, Ligue 1 team Olympique de Marseille.
On Monday, the operator named Bulgarian leading-all time goalscorer and Premier League legend Dimitar Berbatov as the JBO's first brand ambassador to spearhead its rebrand.