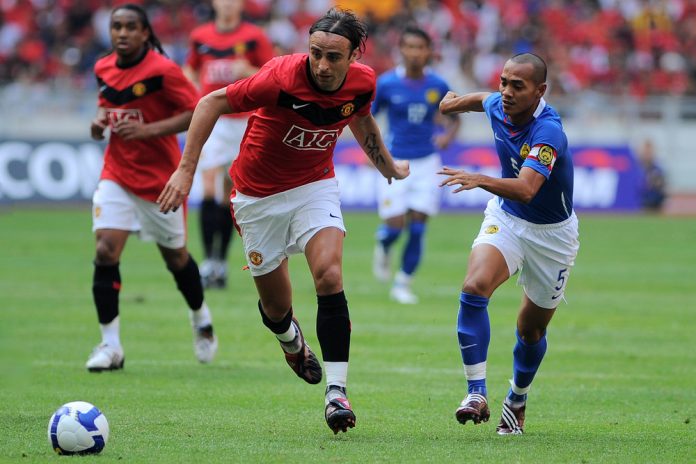 Former Manchester United forward Dimitar Berbatov has been named as Just Bet Online's (JBO) first brand ambassador.
Under the terms of his new role, Berbatov will be at the forefront of a rebrand – which will see RB88 relaunch as JBO – featuring in a series of dedicated promotions and activations produced by the esports and sportsbook operator.
The 40-year-old's 'engaging appeal and timeless track-record of on-field ingenuity matches perfectly with JBO's own inventive brand values', according to a joint statement, and 'instantly connects with football-fan bases worldwide'.
The Bulgarian all-time leading goalscorer commented: "I'm happy to be continuing my services with JBO in Asia. 
"As a result, I look forward to bringing some top-class content and activity to Asian markets with my trademark style and professionalism, helping fans discover new and deeper ways in which to engage with and enjoy the sports they love."
JBO has continued to develop its offering for football fans around the world, implementing an expansion plan over the past 12 months to grow its global footprint into more emerging markets and empowering the operator's mantra to 'engage, educate and entertain'.
"We're thrilled to have Dimitar Berbatov continuing his services as JBO's breakthrough brand ambassador," a JBO spokesperson said. "Dimitar was always a natural entertainer on the field, and both he and JBO look to achieve our goals in the most creative and enjoyable way possible. Of course, there'll also be the chance for our customers to gain exclusive insight and analysis from one of the brightest minds in football. 
"JBO intends to harness this breakout international partnership to drive awareness and participation around our brand values across both mature and developing Asian territories. We're constantly looking for original ways to engage with our customers across digital channels and betting verticals.
"Dimitar is a dream fit for the energy and expertise that JBO is spreading across varied local markets, and allows us to raise the game for fan experiences and social traction."
JBO already has partnerships in place with Ligue 1 side Olympique de Marseille and previously worked with Serie A club Bologna FC. The Asian brand secured the title sponsorship of the Dota 2 eSports event at the JBO Asian Masters League and recently partnered with Chinese esports organisation, VICI Gaming.