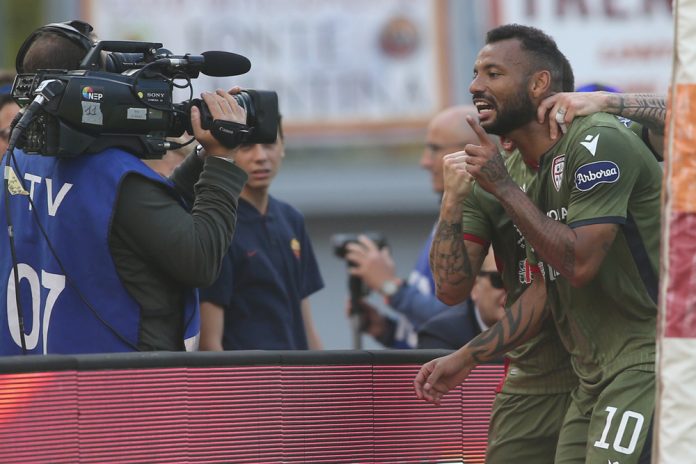 Lega Serie A has postponed the bid for the broadcast rights to the Italian top flight in the Middle East and North Africa (Mena) regions for a second time.
The governing body set an initial deadline of 1 February after launching the auction for the domestic rights on 15 January, which was delayed by a fortnight. However, broadcasters will now have until 28 February to lodge their bids after Serie A pushed back the vote from Monday.
The vote has been delayed by a further two weeks after current rightsholder beIN Media Group expressed an interest in renewing its existing agreement. The pay-television broadcaster voiced concerns over the tender process, preferring a region-wide package instead of individual country-by-country bids.
The relationship between beIN and Serie A became strained last year when the Qatari broadcaster introduced a week-long blackout over coverage of the Italian top flight, refusing to show any matches upon the season's restart. BeIN dissociated itself from Serie A which it accused of supporting Saudi Arabia pirate channel beoutQ before the two re-negotiated terms.
Meanwhile, a letter signed by a handful of Serie A clubs has been delivered to Serie A President, Paolo Dal Pino, requesting for the vote on the domestic rights to the league to be held tomorrow instead.
On Friday, the governing body pushed back the vote to award the domestic broadcast rights for the 2021/22 to 2023/34 cycle.
Incumbent bidders DAZN and Sky Italia have been battling it out for the domestic rights package, with both bids still under consideration while clubs await a sign-off on a CVC Capital Partners-led private equity investment.
Italian news outlet Ansa published the contents of the letter, which was penned by top flight clubs Fiorentina, Inter Milan, Juventus, Lazio and Napoli, along with Atalanta and Verona, detailing how talks with DAZN and Sky allow the division to 'take a conscious, informed and profitable decision'.
"The widely expected economic contraction has been found to be less than the dramatic forecasts of some, as evidence of both the good work in the negotiations and the remarkable appeal of Italian top football in comparison with that of the other so-called big five, namely England, Germany, Spain and France," the letter read.
"The ample clarifications that DAZN and Sky gave to the members during the last Assembly have, in our opinion, allowed to dispel any doubts among the clubs and that they can therefore freely decide without delay.
"The assignment [of rights] on Wednesday would allow the assignee partner to prepare the commercial offering, formats and distribution channels about four months in advance of the actual start of the activities, with positive repercussions for all the members of the league."