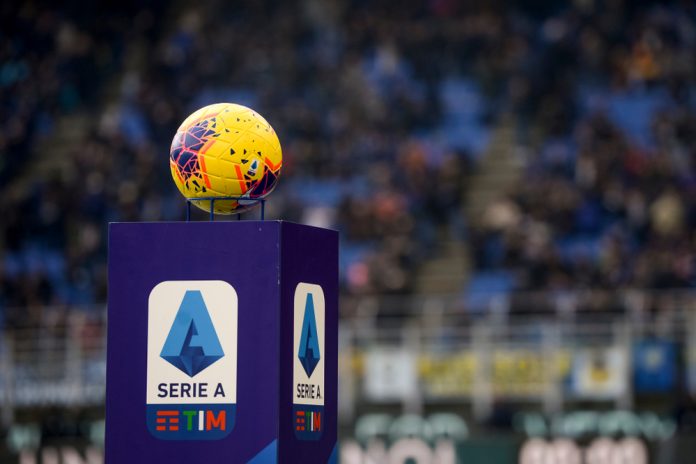 Lega Serie A has pushed back the vote to award the domestic broadcast rights to the Italian top flight for the 2021/22 to 2023/34 cycle.
Italian clubs are holding off on the vote as the league awaits sign-off on a private equity investment bid. In November, top flight Italian clubs approved a bid from a private equity consortium led by CVC Capital Partners, however, the agreement is yet to be finalised, leaving some doubt as to whether the acquisition will go ahead.
The auction for the rights to the top tier Serie A was launched in January, with incumbent bidders DAZN and Sky battling it out for the domestic package. Streaming network DAZN reportedly made an offer of €850 million to show seven exclusive matches per week, whilst Sky tabled a bid of  €750 million for one of the 'mixed' marketing packages.
Both broadcasters had to increase their bids due to the decision by Italian football authorities to seek an 18% upkick on the deal.
"During the meeting, DAZN and Sky had the opportunity to explain to the clubs their offers for broadcast rights for the Italian territory, detailing their strategic visions for the next three years," a Lega Serie A statement said.
"At the end of the presentations, the clubs, in order to explore all aspects related to the proposals received by the communications operators, decided to update themselves in a new Assembly meeting next week."
Meanwhile, American investor Robert Platek has completed the takeover of Serie A side Spezia Calcio. Platek, who is a partner at MSD Capital has acquired full control of the club from Gabriele Volpi for a reported €25 million.
The Platek family has already acquired Danish top flight club SønderjyskE Fodbold and Portugese second tier side Casa Pia A. Although they were linked with English outfit Sunderland in 2019, the takeover ever materialised.
The Plateks' statement said: "Serie A football is in an elite class of its own, and it has been our long-held ambition to find the right opportunity to partner with a special club in Italy.
"It was important for the family to keep in place the current management team that achieved the club's promotion from Serie B.
"As such, all club management, including current president, Stefano Chisoli, sport director, Mauro Meluso and manager, Vincenzo Italiano will remain in their positions."
Spezia Calcio becomes the sixth club under US ownership, joining AC Milan, Fiorentina, AS Roma and Parma. Bologna is also owned by Canadian Joey Saputo.