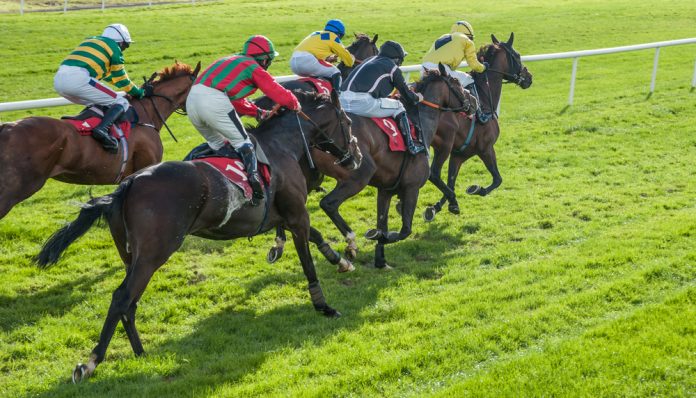 Sports betting brand Unibet has announced it will back its principal horseracing charity partner #GoRacingGreen during 'Mental Health Awareness Week', as it embarks on its 'stable tour' to raise awareness of the nationwide issue.
Over the course of the last two years, Unibet has served as the lead fundraiser to #GoRacingGreen – a charity established by Debbie Matthews to make racing more accessible for those who suffer from mental health problems.
Unibet's support has allowed #GoRacingGreen to expand its projects, aimed at introducing small changes to racing venues and stables allowing them to cater for sufferers of mental health issues.
Meanwhile, all racecourses sponsored by Unibet are contracted to ensure key operational staff undergo mandatory mental health awareness and Dementia Friends training sessions prior to race sponsorship.
During Mental Health Awareness Week, #GoRacingGreen will undertake visits to UK stables with founder Debbie Matthews openly speaking about how equine environments can help sufferers overcome and recover from their anxieties.
"I would like to send my sincere thanks to Unibet Racing and Kindred Group for supporting these racecourse and stable visits," Matthews commented.
"Unibet's support means I have time to organise, attend, write and market the visits, ensuring that more and more people with invisible illnesses are aware of our organisation and the trips we provide. These visits are vital to people's mental health and wellbeing."
Expanding resources for mental health and raising awareness of the illness remains one of Unibet's core commitments, as the flagship sportsbook brand of Kindred Group Plc.
"Our partnership with #GoRacingGreen shows a new model for sports sponsorship is possible. Kindred and its brands, including Unibet, is leading the way in becoming the sponsor of choice for sporting organisations and their communities," added Ed Nicholson, Head of Kindred Group Racing Communications and Sponsorship.
"It was a pleasure to work closely with #GoRacingGreen during this particular week and also great to see our Unibet ambassadors joining in too. Tackling mental health is one of Kindred Group's core sponsorship commitments."