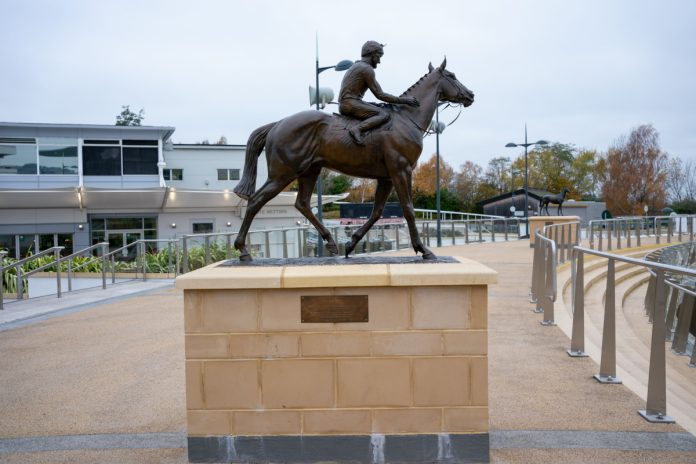 Betting firm Unibet has agreed to extend its headline sponsorship of the Unibet Champion Hurdle for five more years in a multi-million pound deal through to 2028.
Unibet will continue to showcase the Cheltenham Festival race after being the title sponsor for the last five years since taking it over in 2018 from another Kindred-owned group in Stan James.
Since its entry into the UK market in 2013, Unibet has sponsored over 2,000 races.
Ed Nicholson, Head of Kindred Group Racing, commented: "We are delighted to sign a new long-term deal with the Jockey Club and further showcase Unibet's commitment to UK horse racing.
"It is a huge honour to be associated with a race such as the Champion Hurdle and we are thrilled to be continuing our long-standing relationship with the Grade One feature.
"We are also looking forward to continuing the new-look Unibet Road to Cheltenham Series, including the new Unibet Hurdle, which will hopefully be a welcomed addition to Festival Trials Day at the end of January."
As a result of the extended sponsorship, Unibet will give race fans a "fresh look" in the lead-up to next year's Cheltenham races with a series of four hurdle races, including two Grade One races for the best two milers.
Included in the series is the newly transferred International Hurdle, which will take place as The Unibet Hurdle on Festival Trials Day at Cheltenham on 27 January, 2024.
Furthermore, The Unibet Greatwood Hurdle at Cheltenham on 19 November and the Unibet Morgiana Hurdle at Punchestown at the Winter Festival over the weekend of 25 – 26th November are also included, culminating with the Unibet Champion Hurdle on 12 March, 2024.
Ian Renton, Managing Director at Jockey Club Racecourses, added: "Unibet and Kindred Group are longstanding supporters of The Cheltenham Festival and British racing more widely, and we are thrilled to be continuing our partnership with them for the next five years.
"We look forward to the Road to Cheltenham Series beginning once again in its new format across the 2023/24 season when the competition from both sides of the Irish sea looks as exciting as it ever has."