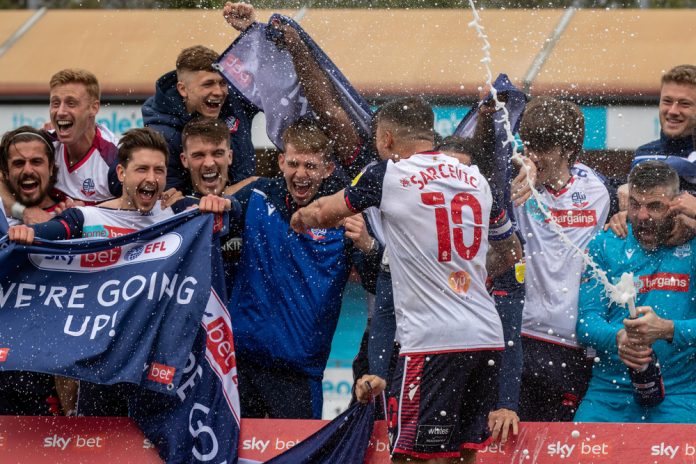 The English Football League's (EFL) iFollow streaming service generated more than £42 million in revenue for its 72 clubs across the Championship, League One and League Two during the 2020/21 season.
In total, 1,659 games were streamed live across the in-house platform during the campaign which drew to a close last weekend at Wembley Stadium with the conclusion of the play-offs. The figure translates to more than 805 million minutes of live football.
Breaking down the statistics, it was divulged that games were consumed on a number of devices, with 600 million minutes streamed on desktop and 205 million minutes on mobiles and tablets.
Furthermore, more than 360,000 fans from across 175 countries followed their team's progress on iFollow, with passes purchased by 160,000 season ticket holders from the 72 club.
Championship table toppers Norwich City, along with Nottingham Forest and Luton Town also ranked as the most watched teams in the second-tier of English football on iFollow.
Norwich's emphatic victory 3-0 over Luton in March went down as the most watched game on iFollow during the 2020/21 season, whilst the highly-anticipated Watford versus Luton derby in September sold the most match-day passes, excluding season ticket holders.
In League One, Ipswich Town, followed closely by Portsmouth and Plymouth Argyle, and automatic promotion winners Bolton Wanderers went down as the most watched team in League Two, with Bradford City and Tranmere Rovers placing second and third respectively.
The EFL came to an arrangement with broadcast partner and pay-television operator Sky Sports to allow season ticket holders to stream live matches at no extra cost via iFollow, with fans unable to attend games due to lockdown restrictions put in place and games staged behind closed doors.
Non-season ticket holders, on the other hand, were able to purchase single match passes for the streaming service for games not shown on the Sky network, which screened 130 live EFL fixtures throughout the season.