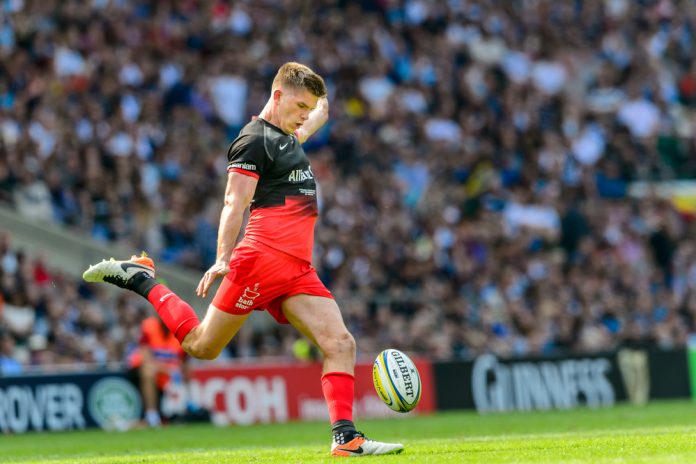 Sportswear brand Castore has inked a long-term deal with newly promoted Premiership Rugby side Saracens.
Launching on 1 July, the deal will cover the men's, women's and Mavericks kits, representing Castore's first rugby partnership in the UK and taking over the contract from sportswear giant Nike.
Tom Beahon, Castore Founder, remarked: "We're delighted to partner with Saracens, an iconic English club known and respected across the globe. This marks our first step into English rugby, and we're deeply proud to begin the journey with such a successful team and passionate fanbase.
"Together with the most successful women's teams of our generation, they perfectly embody the Better Never Stops ethos and their tireless desire to perform and win makes them a perfect fit for Castore."
The Liverpool-based company, which operates a digital, direct-to-consumer business model, recently inked a 'landmark' technical partnership with Wolverhampton Wanderers of the Premier League.
Castore has also partnered with Scottish giants Rangers, McLaren Formula One, Australian rugby league sides Sydney Roosters and Melbourne Storm, and athletes including Adam Peaty, Jos Buttler and Sir Andy Murray, along with England and Saracens captain Owen Farrell, who serves as the firm's ambassador.
"We are very excited to be entering a new chapter with Castore and look forward to embracing them into the Saracens family," added Lucy Wray, Saracens CEO.
"Castore are at the forefront of innovation with their sportswear and our values are very much aligned, so we are thrilled to be at the start of a ground-breaking partnership.
"We look forward to unveiling the kits this summer, which I'm sure will be hugely popular amongst our supporters."
The Castore kits will be revealed later this summer and go on sale ahead of the 2021/22 season, which marks Saracens' return to the top-flight.