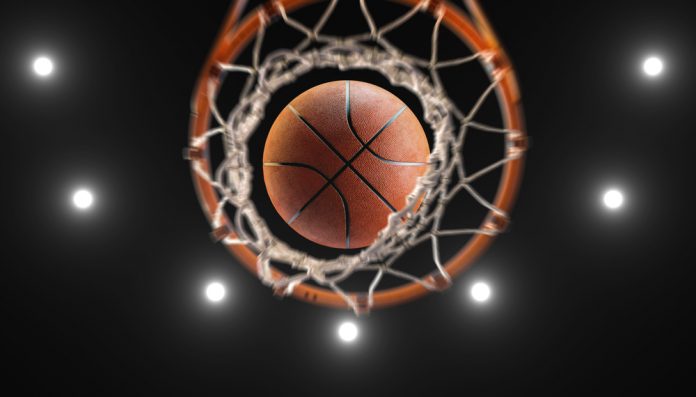 The National Basketball Association (NBA) generated a record high $1.46 billion in corporate revenues, up 6% year-over-year, according to figures from sports partnership consultancy firm IEG.
The league, which gained more sponsors than it lost despite the turbulent pandemic-hit year, inked 13 new deals during the 72-game 2020/21 season.
IEG also highlighted the tech, lottery, gaming, telecommunications and banking categories paying more than $100 million annually for sponsorships, with the flagship Microsoft commercial deal estimated to be worth $25 million per year.
"NBA sponsorship revenue is close to reaching the heights of the pre-eminent National Football League (NFL) that had total sponsorship revenue of $1.62 billion last season," explained Peter Laatz, IEG Global Managing Director.
"The star power, number of games, variety of sponsorable assets and global popularity of the NBA all contribute to the league's continued growth."
IEG added that Major League Soccer (MLS) was the only sports property to post a higher rate of growth in sponsorship revenue since 2018, among the leagues that IEG monitors.
Overall, the NBA ranks a close second in IEG's North American professional sports standings, falling just short of the NFL's $1.62 billion, but ahead of Major League Baseball's (MLB) $1.1 billion and the National Hockey League's (NHL) revenues of $676 million.
Of the NBA's 30 teams, 27 now hold patch deals with brands, with jersey patch pacts boosting NBA sponsorship by almost 70% since 2016/17 – the last season prior to their introduction.
Teams such as the Brooklyn Nets and Los Angeles Clippers added new jersey patch agreements during the 2020/21 campaign, with telecommunications company Motorola the only firm to maintain multiple contracts with the Nets, Milwaukee Bucks and Indiana Pacers.
"Some teams are getting more than $15 million per year for jersey patches and that is close to the $30 million a naming rights sponsorship can bring in annually," Laatz added.
In addition, IEG added that insurance, retail and alcohol were the most active categories for NBA sponsorships, with the aforementioned slots holding around 70 deals each.
State Farm and Verizon were the 'most involved brands' with the two companies maintaining 20-plus deals across the league and its teams, whilst the latter added 12 new contracts during the season.