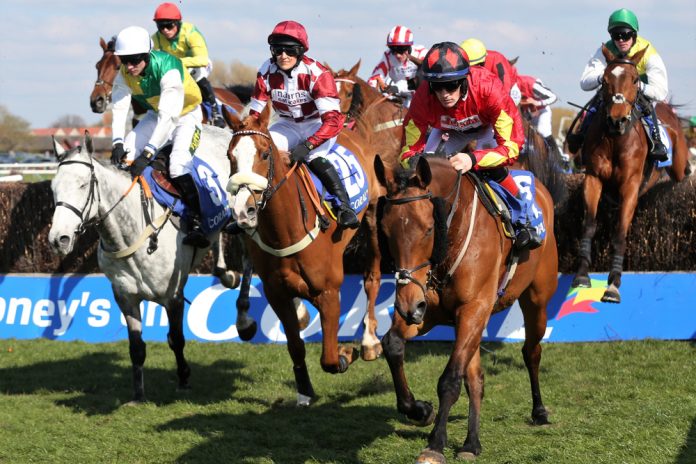 The Racecourse Media Group (RMG) has agreed license extensions with various racecourses across Britain for the audio-visual and data rights.
The five-year renewals cover 35 racecourses for the LBO rights and 33 racecourses for all other aspects of their media rights including streaming (Watch & Bet), direct-to-home (DTH), terrestrial television and international betting and non-betting until 31 December.
As part of the arrangement, likes of the Randox Grand National Festival, Cheltenham Festival, Cazoo Derby Festival, Qatar Sussex Stakes and the Juddmonte International Stakes – which was awarded the Longines World's Best Race accolade in 2020 – will remain in RMG's portfolio until at least 2029.
Roger Lewis, Chairman of RMG, remarked: "On behalf of the Board of Directors of RMG, I thank our shareholders for the trust and confidence they have once more placed in RMG.
"This is a pivotal moment for British racing. The RMG Racecourses, with a unity of purpose, have created business clarity and confidence for years to come. The certainty which this landmark, long-term agreement provides is very special for everyone involved in British racing.
"The RMG Board pays particular tribute to the outstanding leadership of the RMG CEO, Martin Stevenson, who together with his great team of RMG executives navigated this complex and detailed process with rigour, patience and clear focus.
"RMG now looks forward to serving its shareholder racecourses, which, in turn, benefits the sport of racing for the foreseeable future."
With RMG adding all 26 Irish racecourses to its coverage in 2019, five of the top 11 races run in the world last year were broadcast live on RMG's channel, Racing TV, which is fronted by the two most recent HWPA broadcasters of the year, Nick Luck and Lydia Hislop.
"RMG has consistently delivered significant value from media and data rights over a 17-year period and unlocked revenue streams in the betting space far more than any other sport," added Nevin Truesdale, Chief Executive of The Jockey Club, which runs 15 UK racecourses including Aintree, Cheltenham, Epsom Downs and both tracks in Newmarket.
"This has supported JCR's ability to make significant investments into prize money and enhance the experience we offer to participants and customers.
"More recently, the income RMG has delivered to all its shareholder racecourses has been vital through the very difficult pandemic period without spectators and other on-course revenues. I am excited by many of the technology developments that lie ahead, particularly in the in-play betting space and further development of Watch & Bet. RMG has a really important role to play in our sport's growth in the years ahead."
Last month, Sports Information Services (SIS) extended its content creation and distribution agreement with RMG, collecting audio-visual and data from British racecourses to be distributed to British and Irish operators.