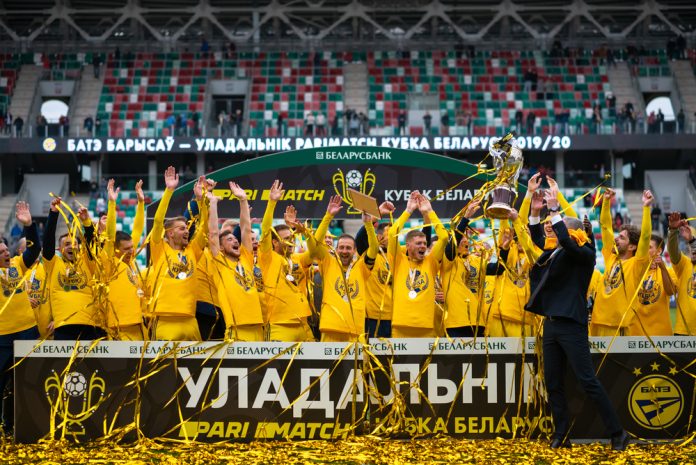 Belarusian football team FC BATE has inked a sponsorship agreement with sports betting operator Fonbet.
Through the long-term partnership, Fonbet's branding will be displayed at Borisov Arena as well as across the team's kits.
"We're glad Fonbet is our partner because they're one of the top players on the betting market," noted Sergey Sinkevich, Head of the Sales Department at FC BATE.
"The professionalism of their team is clear from the very start, so it's not surprising that we opted for long-term collaboration. This will help us make the most of all the available marketing tools. We're sure that our cooperation will be beneficial for everyone involved: partners, clubs and fans."
FC BATE will also join Fonbet's sponsorship programme, which currently includes major football teams such as Real Madrid, AC Milan, Paris Saint-Germain (PSG) and PFC CSKA.
Alina Yakirevich, Fonbet International Development Director, commented: "Our new partner is the flagship of Belarusian football and the most popular club in the Republic with a huge fan base. BATE shares our aspirations, values and goals to be the market leader.
"Fonbet is the largest betting company in the CIS. We only recently entered the Belarusian market, but we've got big plans for the future. We support the best clubs in every country where we operate, and starting next season we plan to expand the scale of our cooperation with BATE."