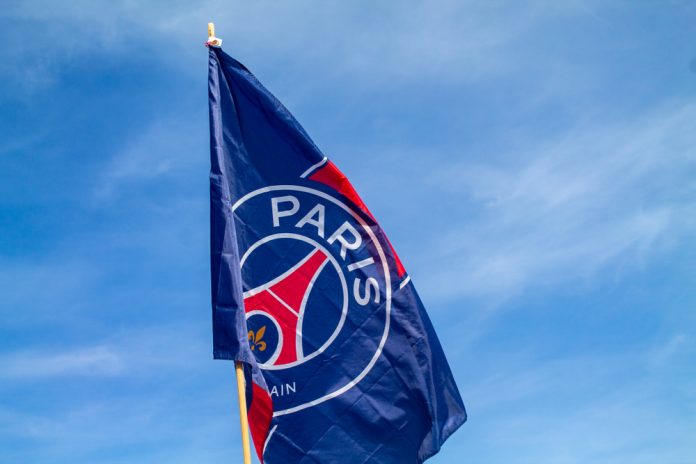 Paris Saint-Germain (PSG) has signed a sponsorship agreement with Latin American betting and gaming operator Playbetr, with a focus on branding in the region.
Under the terms of the three-year deal – signed on the same day Lionel Messi joined the club – Playbetr will enhance fan engagement by offering a range of club experiences to its customers, clients and employees.
Additionally, the contract also covers the provision of signed shirts and memorabilia, private events at the Parc des Princes, VIP seats at home matches and club meet and greet sessions.
The cryptocurrency betting and gaming firm – which provides both B2C and B2B products – will also benefit from Latin America-focused branding featured at PSG's Parc des Princes stadium via digital overlay technology.
The digital system geo-localises adverts displayed on LED screens around the perimeter of the pitch, tailoring marketing messages to specific broadcast audiences.
"We are delighted to welcome Playbetr to the Paris Saint-Germain family, as the club's first ever official Latin American betting partner," said Marc Armstrong, PSG's Chief Partnerships Officer.
"We believe that Playbetr will be an ideal partner for the club, and together we will be able to reach and further engage with our fast-growing fan base in Latin America. The unique appeal of Paris Saint-Germain and its players in the region makes the club the perfect platform for Playbetr to develop their brand."
Furthermore, Playbetr will gain access to PSG's digital platforms in order to promote special offers, including on match days, and will be able to provide enhanced odds on fixtures involving the team to its customers, whilst also collaborating with the club on special promotions.
The agreement expands on PSG's ongoing engagement with the betting and gaming sector, with the club having previously signed a Russia and CIS-focused partnership with Fonbet, whilst the team's PSG.LGD esports team has linked with Betway.
"We are proud to announce our partnership with the most elite and exciting football club in the world," added Marvin Jones, Playbetr Chief Marketing Officer.
"In football, like in betting, performance is primordial. Paris Saint-Germain have built a solid reputation of excellence both on and off the field, and we look forward to extending the brand's influence even further across the globe."