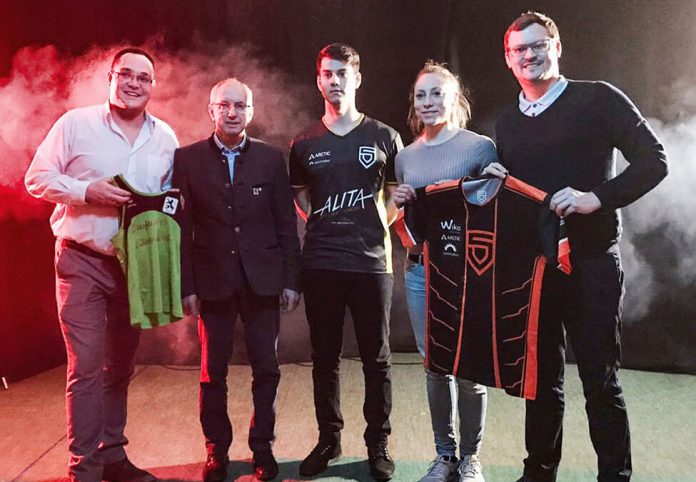 German 3. Liga football club TSV 1860 Munich has joined forces with Esports organisation PENTA Sports to launch a joint League of Legends team, known as PENTA 1860.
The joint venture marks TSV 1860 Munich's entrance into the esports industry, with the new team set to compete in German league ESL Meisterschaft.
Sascha Königsberg, Deputy Chairman of the Board of Directors at TSV 1860 Munich praised the new collaboration: "Electronic sport is growing rapidly and as an association we can not and will not close this forward-looking topic.
"In PENTA, we have a reliable partner, with whom we can pave the way into the digital future together and establish the new "Esport" area in our beloved club TSV München von 1860 eV.

"In addition to the professionals from the League of Legends, we also want to focus on grassroots sports and integrate Esport outside of the professional sector. We are open to many different sports and would therefore like to offer all fans an appropriate platform.
"We look forward to an exciting future at TSV München of 1860 eV and many successes with PENTA 1860! "
PENTA Sports already boasts a strong portfolio in esports titles including: Rainbow Six Siege, FIFA, Fortnite, and Hearthstone. The organisation counts ARCTIC, 20th Century Fox, sunmaker, and ONE.de among its premium sponsors.
Andreas Schaetzke, Managing Director at PENTA Sports also discussed the venture: "We are very pleased to announce the partnership with the TSV München of 1860 eV today.
"To welcome an association with this tradition on our side fills us with pride and we are looking into a very exciting future with our new partner. In addition, our joint entry into League of Legends is particularly exciting.

"Here we deliberately opted for a big esports title and not the sports simulation. With the new team we want to and will attack the top of the German scene and have clearly set the goal  [of becoming the] German Champion.
"An exciting time, which we are looking forward to with TSV München from 1860 eV!"
Insider Insight: It's a surprise to see a football team enter the world of sports with a League of Legends team, but previous similar ventures have proven successful, so it is entirely possible that this will too.