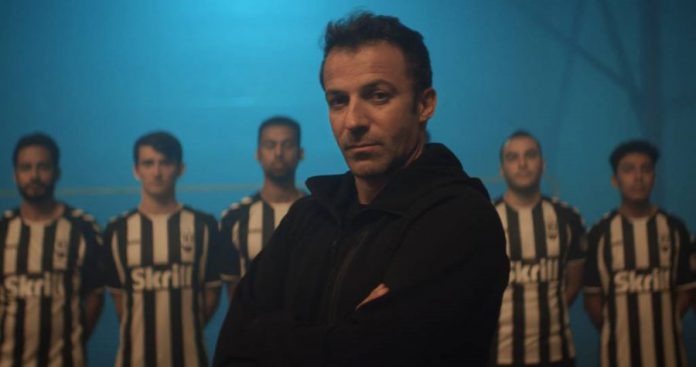 Digital wallet provider Skrill has announced a high-profile sponsorship deal with the Los Angeles-based LA10 Football Club.
The club, which was launched last September and is owned by Italian football legend, Alessandro Del Piero, made its debut in September 2018.
For Skrill, the sponsorship deal supports an ongoing strategy to heighten its profile and increase usage of its wallet globally. As the new front-of-jersey sponsor for LA10 FC, Skrill will take a front-row position on and off the pitch with the team, which was unbeaten in the fall soccer season.
Under the partnership, LA10 and Skrill have united to design a striking new team jersey prominently featuring the Skrill logo as well as a limited edition Del Piero shirt. Skrill will also benefit from the legendary international status of LA10 owner Del Piero, who has had a promotional relationship with the UK-headquartered digital wallet provider since May 2018.
A FIFA World Cup champion and the captain of Juventus FC during 11 seasons (2001-2012), Del Piero remains the all-time top scorer (290 goals) for the famous Turin club.
With LA10 now competing at the highest level of competition in the United Premier Soccer League (UPSL), Del Piero, LA10 and Skrill will combine their global reach to promote the digital wallet brand and football club internationally. As well as the on-pitch jersey sponsorship, they will leverage their social media channels for promotional purposes.
Del Piero said: "Since the beginning of my partnership with Skrill, I've been very impressed by the technology platform and the way the brand takes care of its customers, so I'm delighted they have chosen to sponsor LA10.
Their sponsorship will significantly raise the profile of Skrill and the club, and football supporters around the world will become more familiar with the Skrill digital wallet and how easy, efficient and cost-effective it is to use as a payment method every day."
Lorenzo Pellegrino, CEO of Skrill, NETELLER and Income Access, commented: "This is an important marketing investment for Skrill and Paysafe and forms a key part of our growth strategy. We know from experience that Alessandro is great to work with, and this latest venture is super exciting. I'm confident that together we will be able to put Skrill front of mind for millions of new customers globally. We look forward to growing alongside LA10 and supporting Alessandro to raise the profile of the beautiful game in the US."