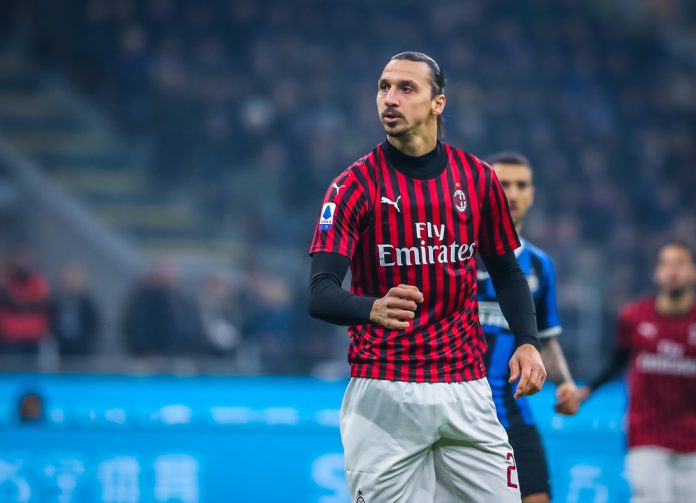 AC Milan has officially revealed details of its four-year partnership with Skrill, which sees the e-commerce business become the official global payments partner for the Serie A side. 
The partnership was signed some weeks ago, however, both firms opted against talking about the deal due to the ongoing global health pandemic. As a result, Skrill's name already appeared at the San Siro stadium on several occasions.
Nevertheless, while the COVID-19 crisis is far from over, the two companies now feel that it is the right time to talk more about their collaboration, especially considering Serie A players are beginning to return to training.
Casper Stylsvig, AC Milan's Chief Revenue Officer stated: "We are delighted to welcome Skrill to our growing family of partners and look forward to promoting its leading digital payments offering to our millions of fans and followers around the world.  
"We share many synergies, with both of our organisations being driven by ambition, focus and results. As we look to the future and an on-pitch return, we are committed to working closely with Lorenzo and his team to make this a winning partnership for all concerned.  Bringing global brands such as Skrill on board is an integral part of our strategy to bring this club back to where it deserves to be."
As part of the partnership agreement, Skrill has become the preferred payments partner for AC Milan merchandise sales and is a live payments option on its international online store which serves fans around the world.  
The partnership also means that Skrill branding will be prominently displayed at all AC Milan home matches and promoted on an ongoing basis across the club's online channels including its website and official App, as well as its hugely popular social media channels.
It has also been revealed that both Skrill and AC Milan refocused their efforts and found ways to support the local community during Italy's intense lockdown period, putting the partnership activation plans on a temporary hold.
Skrill CEO, Lorenzo Pellegrino commented: "It has been heart-breaking to see this devastating situation unfold in my home country and then around the world and the timing just wasn't right to talk about our partnership. Instead, we refocused our efforts on supporting the local community and dropped our fees on our Skrill money transfer service for anyone who wanted to send money to loved ones in Italy from outside of the country.
"Now, in the hope that football is going to make some sort of comeback in the not too distant future, we feel the timing is right to talk openly about our deep support of the Club.  I'm confident there will be good times ahead and we will emerge from this crisis stronger and more resilient than ever.  We're absolutely thrilled to be the Club's new payments partner and will continue to seek ways to add value to the Club's payment ecosystem."
Finally, Skrill has additionally been integrated into Vivaticket, giving fans the option of using Skrill's digital wallet when buying match tickets and other AC Milan experiences once they resume.
Luca Montebugnoli, Executive Chairman of Vivaticket concluded: "As we hopefully return to some sort of normality over the coming weeks and months, our customers more than ever will be looking for the widest choice of payment options when buying their tickets and experiences on our platform.  
"Over these recent weeks, people have become even more attuned to using digital payment methods such as those provided by Skrill and we're really pleased to be adding their solutions as part of our offering."