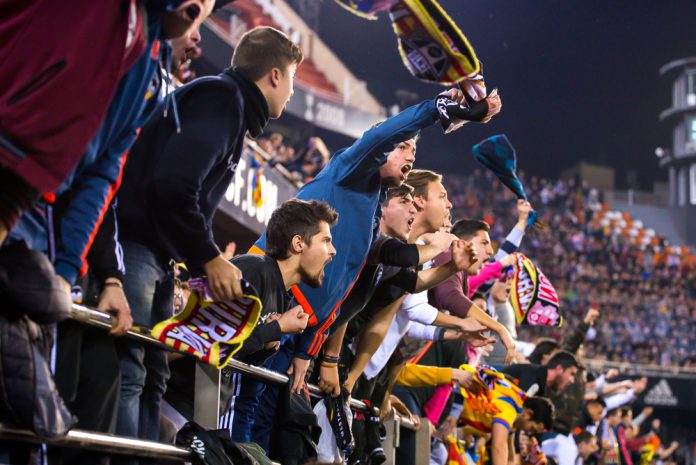 In the summer of 2018, football fans in the UK feared the worst when it was announced that Eleven Sports had purchased the exclusive rights to coverage of Spain's La Liga and Italy's Serie A.
Andrea Radrizzani's (Leeds United's owner) Eleven Sports organisation is a subscription streaming service. Eleven took on the rights to these two top European leagues with the aim of securing a deal with a broadcasting carrier such as Sky Sports or BT Sport. Eleven's goal had been to make live Spanish and Italian football available on television by creating Eleven Sports mainstream channels which Sky Sports or BT Sports would have provided a platform for.
As it happened, no deal could be struck and football fans were left with the only option of signing up to Eleven's online streaming service. This was no piece of cake, though. Many fans ignored the opportunity to view these leagues through an online platform. Sticking simply to the English Premier League, Bundesliga and Ligue 1 options still watchable through the Sky Sports and/or the BT Sport packages.
Eleven Sports must have been confident that they would do a deal with the carriers after outbidding them all for the exclusive rights for both legs. However, that's not how it turned out and things began to go south for Radrizzani's group.
The very same issue caused the UFC to renege on its agreed deal with Eleven Sports. BT Sport pounced on a cut-price deal after emergency talks with the UFC in light of the organisation's collapsed agreement with Eleven and the mixed-martial arts sport will remain on BT Sport until the end of 2019 at least.
After the UFC deal failure, Eleven Sports issued a statement to CNBC in the US, stating that "the current market dynamics in the UK and Ireland are (making it) very hostile for new entrants." Surely they were aware of those obstacles beforehand? And if not, why not?
Rumours began to circulate that Eleven Sports short life in UK sports broadcasting would be coming to an end within six months of its birth. Thankfully, that has not been the case.
Eleven Sports did lose exclusivity rights for La Liga and does not show Serie A, Eredivisie or Chinese Super League football anymore. Yet, the service is still running and is the only place you can watch every game in La Liga between now and the end of the season. Subscribers are still treated to La Liga focused content such as goals shows, weekly roundups and the like.
Premier Sports took advantage of the situation while already having carrier deals in place with Sky TV and Virgin. Matches can be viewed on Premier Sports 1 and 2 or via the Premier Player online service.
"Thanks to this agreement the best league in the world can be enjoyed across multiple broadcast platforms in the UK and Ireland," said Melcior Soler, director of La Liga's audiovisual department.
However, it was beginning to get a little bit messy. It was no longer clear for your average fan where they could watch the best of La Liga. This mid-season change to Eleven Sports' existing deal threw La Liga's UK coverage up in the air. To be honest, it still hasn't completely settled down.
Late last month, February 2019, ITV announced that it would be showing one La Liga game per week between now and the end of the season. ITV4 would be the only free-to-air UK channel broadcasting live coverage of Spanish football. There will also include a midweek La Liga highlights programme as part of their deal.
Niall Sloane, ITV's director of sport, said at the time: "This is good news for football fans who will be able to see on free-to-air television some of the world's best players in action for some of the world's biggest clubs in a league known for its high levels of skill and entertainment from now until the end of the season."
As it stands, Eleven Sports still show all La Liga games on its subscription streaming service online. Premier Sports show up to four games per weekend, while ITV4 take the final pick, showing one live game on its free-to-air channel every weekend.
La Liga president Javier Tebas spoke of the ITV deal, stating: "This is a fantastic moment for La Liga in the UK and Ireland. The best league in the world will be available to more fans than ever before. We are delighted to welcome Premier Sports and ITV Sport to our broadcaster stable in the UK and Ireland which already includes Eleven Sports.
"We are reaching the exciting conclusion to the season and millions of viewers will be able to enjoy the best teams and players in the world, as well as the passion and drama of La Liga."
The UK's Spanish football followers will, I'm sure, be hoping for some tidier resolution to the La Liga coverage issue before the start of next season. No one wants to subscribe to several different platforms.
It will be interesting to see what solutions are offered by the different broadcasting groups. Will Sky Sports or BT Sport be able to take advantage of another dire situation – getting La Liga coverage on its stations for a fraction of what it may have had to pay previously? ITV4 will hardly be in a position to enter a bidding war for continued La Liga rights next season seeing as it is a free-to-air channel. Will Eleven Sports be able to strike a deal with a mainstream carrier and achieve what it set out to just over six months ago – making its service the only go-to place for Spanish football?
The smart money would be on La Liga either returning to Sky Sports or making the jump to BT Sport. However, there could be many more surprises in store regarding this story yet.