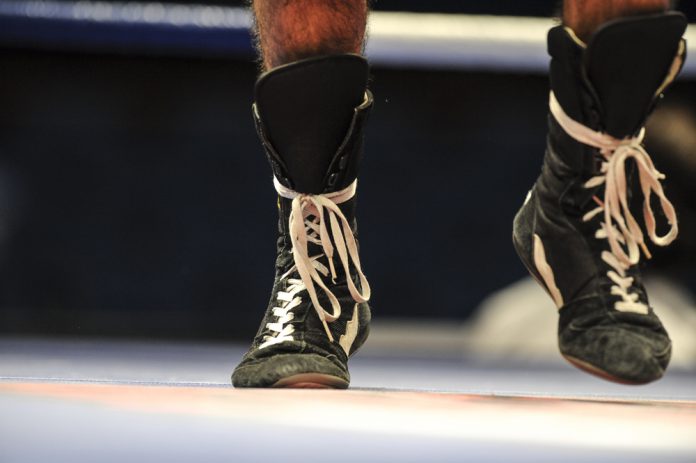 Each week, InsiderSport is rounding up the signings and departures from the business of sport. This week takes a look at a potential departure from the International Boxing Association, as well as a new role for the former Sports Minister.
Rakhimov departs AIBA as fight for future continues
As amateur boxing continues to fight for its Olympic future, International Boxing Association (AIBA) President, Gafur Rakhimov has confirmed his intention to step down.
Rakhimov, who has been plagued by criminal accusations since he took the role, stated: "Having dedicated myself to the great sport of Boxing and the Olympic Movement for over 25 year, I have always put the well-being of our sport and our athletes above all else. That is especially true this last year, having spent countless days and nights working hard to ensure that our sport finally broke free of the bad past to become stronger and healthier than ever before.
"I am very proud of the work that AIBA has accomplished and the significant progress that was made in a number of areas, including: our improved Governance policies which now puts AIBA among the top half of all Summer IFs. Our commitment to the fight for clean sport which resulted in AIBA being among the first IFs to partner with the ITA and enabled AIBA to become fully compliant with the WADA Code.
"Our stable financial situation which is the result of the implementation of sound, disciplined budget practices and regained trust from many partners. And last but not least, our successful implementation of a new Refereeing and Judging system which has received praise from our Olympic partners.
"I truly believe that the work done this last year has revitalised and energised AIBA and boxing."
Crouch lands new role at Playbook
Former Sports Minister Tracey Crouch MP will join sports communications agency The Playbook as a senior adviser.
Commenting on her new role, which has been approved by the Advisory Committee on Business Appointments, Crouch outlined: "I am delighted to be joining a young and vibrant agency alongside some hugely talented people and look forward to helping develop their client's CSR opportunities."
Andrew Baiden, MD of The Playbook added: "Tracey is an inspirational and principled leader in the world of sport and society and we think she has a lot to offer clients about balancing business imperatives with social responsibility.
"As an agency we are growing fast and developing a wider offer, and this is where Tracey will play a pivotal role."
Playbook clients include major sports organisations, such as The NFL, England & Wales Cricket Board (ECB) and Ultimate Fighting Championship (UFC).
UFC's biggest box office star hangs up the gloves
UFC's former lightweight and featherweight champion, Conor McGregor has announced his retirement from the sport.
The Irishman stated in a Tweet: "I've decided to retire from the sport formally known as 'Mixed Martial Art' today.
"I wish all my old colleagues well going forward in competition. I now join my former partners on this venture, already in retirement. Proper Pina Coladas on me fellas!"
The Irishman's departure from the sport will be seen as a big loss for The UFC, given he was touted as being in some major box office events before the end of the year. Four of the five biggest box office events, featured McGregor.
Nonetheless, whilst McGregor's future appears to be away from the UFC, the company's long time President, Dana White recently confirmed a new seven-year deal with the company.
In an interview on the UFC YouTube channel, White emphasised: "Ari Emanuel and I just signed a new seven-year deal.
"So we're here for seven years. ESPN is here for seven years, and the incredible things that we're going to work on, I just can't even tell you how pumped I am for all this stuff.
"It's not about money. I don't care about any of that stuff. I like to win, and I like to take this thing to the next level, the next level, the next level, and it's what we've always done and what we'll continue to do."