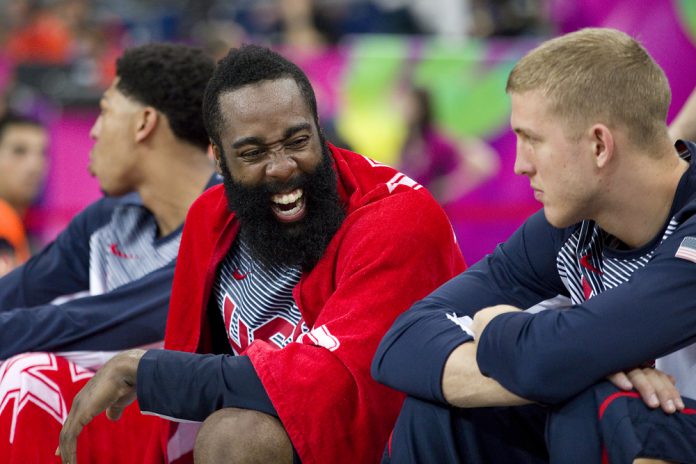 The National Basketball Association (NBA) is continuing to grow its presence in Asia, partnering with Topsports, for the opening of the largest NBA Store in China and the league's largest store outside North America.
The new retail space, which is located at the Intime Mall, Wangfujing in Beijing will be operated by Topsports, offering a wide variety of products including jerseys, footwear, NBA style apparel, headwear, kids apparel, collectibles, basketballs, accessories and memorabilia.
NBA China CEO Derek Chang commented: "Our largest NBA Store outside North America underscores the NBA's long-standing commitment to serving our fans in China. As the appetite for official NBA products continues to grow in China, this brand-new retail space will provide fans with authentic NBA gear and accessories, exclusive memorabilia and localized products that celebrate their passion for the NBA."
Deputy General Manager of Topsports Tian Zhong added: "Our goal is to make the Beijing flagship NBA Store a landmark for NBA fans in Beijing by offering them the new retail experience and wide category of merchandise. We will leverage our extensive retail experience to work closely with the NBA and Nike to provide a variety of products, good customer experience and membership service to all the NBA fans in China."
The first floor of the Beijing flagship NBA Store is designed as a Nike Hoop Dreams space and includes sections for Nike Basketball and Jordan Brand, offering authentic Nike jerseys, swingman jerseys, team apparel, footwear and limited-edition products.  For the first time, fans in mainland China can customise jerseys from their favourite teams through "NBA ME," an offline jersey personilsation service at the Beijing flagship NBA Store.
Located on the second floor, the NBA Hardwood Classics section is the largest of its kind in mainland China and offers a wide selection of Mitchell & Ness jerseys and vintage NBA apparel. Fans will also find a line of authentic NBA headwear from New Era, including NBA Draft caps, team caps and championship caps throughout the NBA season.  A Spalding ball wall provides fans a variety of Spalding basketball products including the NBA official game ball.  Meanwhile, NBA Style fashion apparel and caps on the second floor offer dynamic lifestyle apparel and accessories to both men and women.  A wide selection of fan gear for kids can also be found in the NBA Kids area.
Ari Chen, General Manager of Nike Basketball in Greater China concluded: "The entire floor of Nike Basketball and Jordan Brand space is created to bring the most innovative basketball offerings and personalised service and experiences to NBA fans in China.
"As the official partner of NBA oncourt apparel and a long-term strategic partner of Topsports, we are happy to take our partnerships of developing the Chinese market to the next level and will continue to work together to unleash the passion and unlock the inspiration of basketball lovers in China."