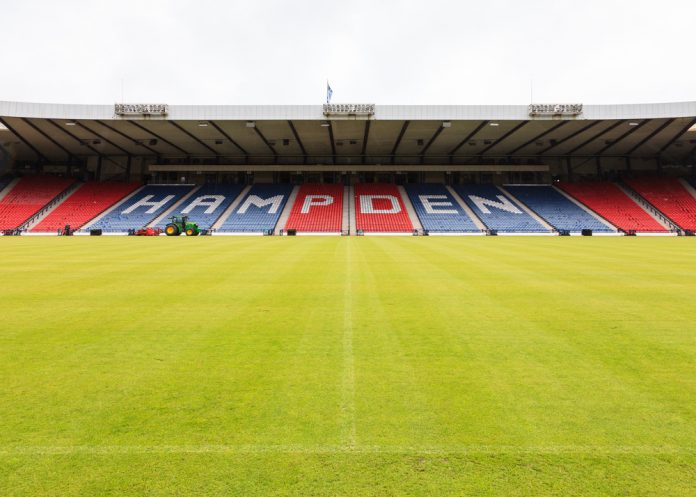 The Scottish FA has announced SPAR as a new sponsor of the Scotland Women's National Team, ahead of this summer's hotly anticipated World Cup.
The deal will see the convenience store group unite with the SWNT during the biggest year in the history of the team, as it amps up preparations continues its preparations for their inaugural appearance at a FIFA Women's World Cup.
Following the side's exciting qualification for this summer's French World Cup, SPAR has agreed a deal to support the side until the summer of 2020, building on the momentum carried by women's football this season.
Qualification for a first-ever major tournament in the form of UEFA EURO 2017 was followed by a qualifying campaign that included the team's record attendance for a home fixture, when 4,098 spectators watched Shelley Kerr's side claim a 2-1 win over Switzerland in Paisley.
Kerr herself welcomed the new partnership at today's official launch: "I'm delighted to welcome SPAR on board as a sponsor of the Scotland Women's National Team.
"We're building towards the biggest tournament in our history this summer, something for which the players and our fans alike cannot wait.
"To have the support of a company such as SPAR means so much to us – it helps us to prepare for France this summer and is a huge boost to all involved with the squad."
Ian Maxwell, Scottish FA Chief Executive, added: "It gives me great pleasure to welcome SPAR to our sponsorship family as a partner of the SWNT.
"Shelley and the team have consistently impressed both on and off the pitch over recent years – they set out with the goal of inspiring a nation and have most definitely done so with their qualification for this summer's FIFA Women's World Cup.
"With this partnership, we believe that the squad will be in the best possible position in their preparations for France 2019."
Colin McLean, CEO of SPAR Scotland, concluded: "It is fantastic to be able to support the Scotland Women's National Team. We are committed to encouraging them to get to the final and support them on their journey in this historic year.
"Our close relationship will ensure that we can continue our commitment to encouraging people into sport.
"We see this new sponsorship deal as an extension of our work to date. At SPAR we have always promoted healthier lifestyles for all and supported sport on a regional and national level. The deal with the SWNT is the perfect partnership."