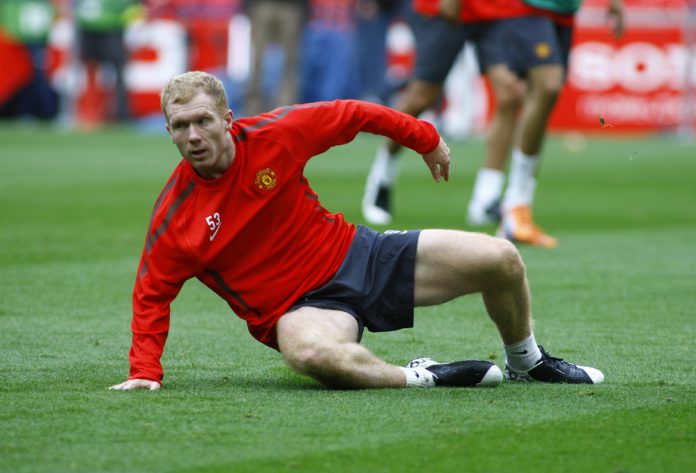 Former Premier League winner, Paul Scholes has been charged with misconduct in relation to allegedly breaching The FA's Betting Rules.
The charges relate to the accusation that the former Manchester United and England midfielder placed 140 bets on football matches between 17 August 2015 and 12 January 2019.
Scholes retired from football after a second spell at Old Trafford in 2013. He went onto become a Director at non-league Salford City FC, following the joint takeover of the club by Scholes and four other former United teammates, a deal which was completed in July 2014.
In February of this year, Scholes stood down as a Director of the fifth tier club, in order to become Manager of Oldham Athletic, where he spent 31 days before his eventual departure.
It's alleged that Scholes breached FA Rule E8, a charge which he has until 26 April 2019 to respond to, it's the same rule which was broken by former Burnley midfielder, Joey Barton back in 2017.
The controversial midfielder accepted an FA misconduct charge, after he was accused of placing 1,260 bets on football matches over a 10-year period.
In spite of Barton's 18 month ban being reduced by five months, it did inevitably force him to retire from the game.