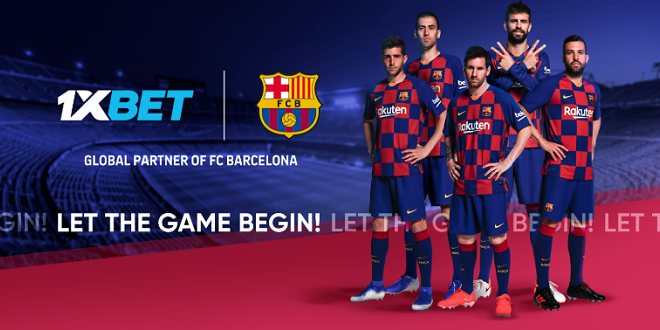 Spanish champions FC Barcelona has announced 1XBET as a new global partner of the club for the next five seasons.
Coming into effect from the first of July, the new partnership has strengthened the club's global expansion strategy.
Josep Pont, member of the FC Barcelona board and head of its Commercial Area, commented on the deal: "We are convinced that this deal with 1XBET will help us to continue to grow both on and off the field. This deal consolidates our global expansion strategy and we are sure that it will help us to connect with new sports fans all around the world."
The partnership will see FC Barcelona and 1XBET unite for a variety of activations with a wide range of assets, including access to the players to create promotional material and marketing campaigns.
Alex Sommers, spokesman of 1XBET, added: "We are very pleased to reach an agreement with one of the best clubs in the world. We are certain that 1XBET has something to offer to all FC Barcelona fans.
"We expect that the cooperation of two world-class brands will be lucrative for both parties. Barcelona's slogan is "More than a club" and we hope that over the next 5 years, the fans will come to realise that 1XBET is more than a bookmaker."
The partnership marks 1XBET's continued focus on football sponsorships, with the operator also currently sponsoring this summer's African Cup of Nations competition, which is taking place in Egypt.
The summer will have already been seen as relatively successful for Barcelona, with the club adding acclaimed Dutch midfielder Frenkie de Jong to its ranks.