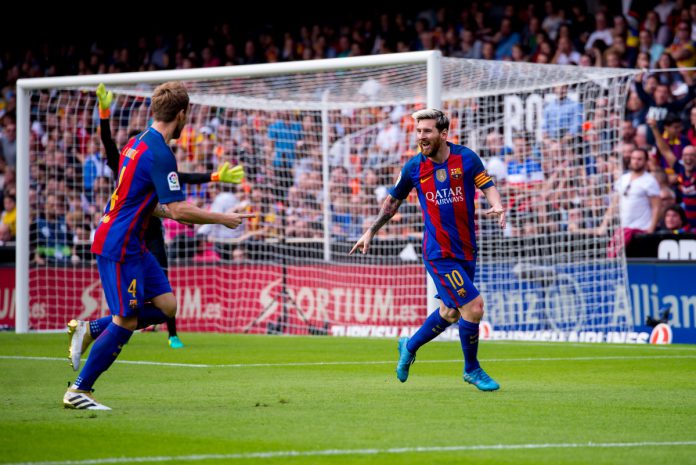 La Liga has confirmed a new partnership with LiveScore, for popular sports website and mobile app to exclusively sponsor Replay360º de La Liga.
The 360º replay feature enriches a fan's consumption of the game, allowing them a unique perspective of key incidents on the pitch. With 38 fixed cameras installed in the stadium. From next season, it will offered in eight of the 20 stadiums La Liga clubs with two additional stadiums adding the technology next season. 
LiveScore's Sam Sadi commented on the partnership: "We are excited to become a new global sponsor of La Liga, we share the same goals and ambitions: to make our number of loyal fans grow through innovation and continuous improvement of our products."
"LiveScore has grown to become a world leader in sports information and football results in particular, as leaders in our sector we are tremendously grateful to be able to join La Liga, the home of the best players in the world and several of the best clubs. especially excited to partner with La Liga Replay 360.
"We innovate so that our users are at the heart of everything we do and the Replay360º makes innovation reach all La Liga fans."
As part of the deal, LiveScore will benefit from access to the league's global audience in a host of markets. It will help to define new international growth strategies in the different strategic markets in which LiveScore is present. 
"LiveScore is the best live results app and for LaLiga it is very important to associate with leaders in each market. This global strategic agreement will allow us to strengthen our brand internationally and open the door for our clubs to reach new fans," explained Javier Tebas, president of La Liga.