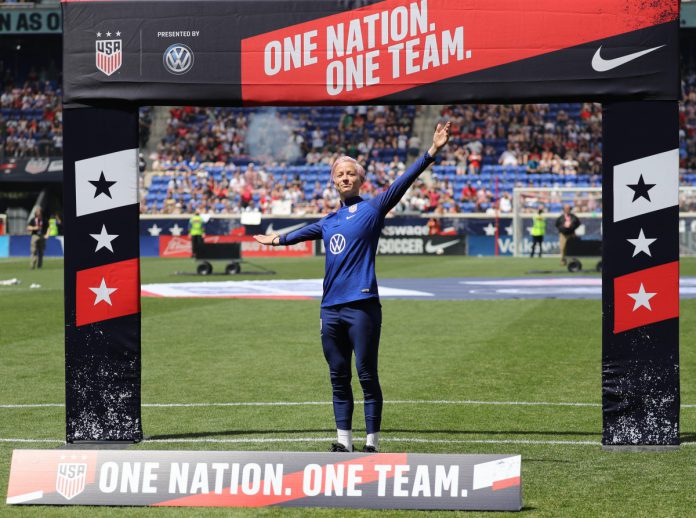 Nike has deepened its investment in US women's soccer, extending its partnership with the National Women's Soccer League (NWSL) to continue in its role as exclusive kit provider until 2022.
The announcement follows the sports manufacturer's record breaking success with US women's football which saw the US Women's National Team's (USWNT) home kit become the best-selling football jersey ever on Nike.com.
Nike originally became involved with the NWSL back in 2012 when it signed on as one of the leagues founding sponsors. 
NWSL President, Amanda Duffy, discussed the objectives surrounding the partnership: "The relationship with Nike aligns with our goals to strengthen the level of competition, as well as to support and develop female athletes as they continue to train and play at the highest level."
As well as the record breaking kit sale news, the extension follows on from a highly successful FIFA Women's World Cup which saw the USWNT claim the trophy for the fourth time. 
The tournament, which garnered high levels of support, saw many of the NWSL's top stars feature, including Megan Rapinoe, captain of both the US national side and NWSL club Reign FC. 
Michelle Lobo, General Manager of Nike Soccer for North America, concluded on the deal: "We look forward to continuing our long-standing relationship with the NWSL to create even more opportunities to champion female athletes in their pursuit of greatness. We are committed to helping grow the game and are proud to continue the partnership, both in support of players and a growing fan base."
The deal could also have a knock on effect regarding a potential new entrant into the league, with Spanish giants FC Barcelona highly interested in launching a new women's side.