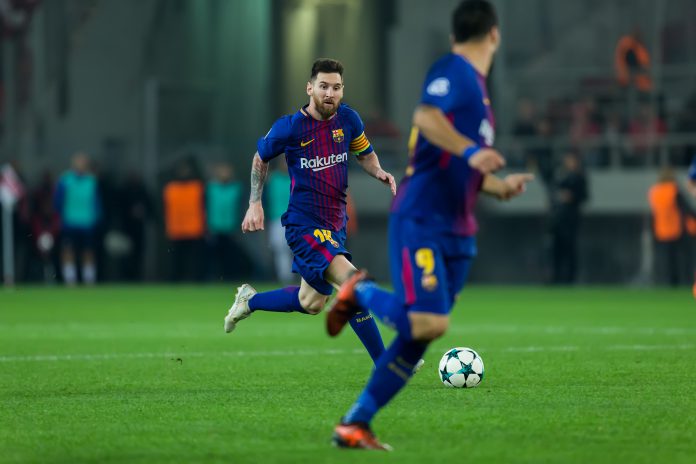 Premier Sports has announced a new deal for the UK broadcasting rights of LaLiga.
The deal, which will see every game from the Spanish top-flight broadcast in the UK and Ireland via multiple platforms, has been agreed through to the conclusion of the 2021/22 season.
It means that the league will become the very first football league to have a 24/7 dedicated channel in the UK and Ireland carrying all live games via all major TV platforms.
Javier Tebas, LaLiga President commented on the partnership: "LaLiga is enjoyed across the globe, with an especially passionate fanbase in the UK and Ireland.
"Through our long-term partnership with Premier Sports, we're happy to give fans of Spanish football a chance to enjoy LaLiga's world-class content in a variety of formats, including via OTT and Premier Sports' linear TV offering, as well as our own dedicated English-language channel, LaLigaTV. We trust that football fans across both these territories will enjoy unprecedented access to the best league in the world."
LaLigaTV will be made available by Premier Sports as part of its channel bundle on Sky TV and the Premier Player OTT streaming service for just £11.99 per month or £99 per year (with pricing and launch date on Virgin TV to be confirmed).
Fans will also have the option to add LaLigaTV as a standalone service via Premier Sports, priced at £5.99 per month or £49 per year, once the channel is officially launched on Sky TV and the Premier Player during the coming weeks.
As part of the collaboration, from next week the free-to-air channel FreeSports will broadcast select match content as well as the LaLiga Highlights Show.
The deal strengthens the footprint of Premier Sports in the UK, with the platform already hosting Serie A and Eredivisie rights.
Richard Sweeney, CEO of Premier Sports added on the deal: "We are thrilled to be announcing this truly unique and game-changing agreement with LaLiga that signals the beginning of an exciting new chapter for Spanish football in the UK.
"We are extremely proud to be partnering with LaLiga to begin broadcasting the world's greatest league to UK and Ireland viewers on Premier Sports and via the soon to be launched LaLigaTV channel."