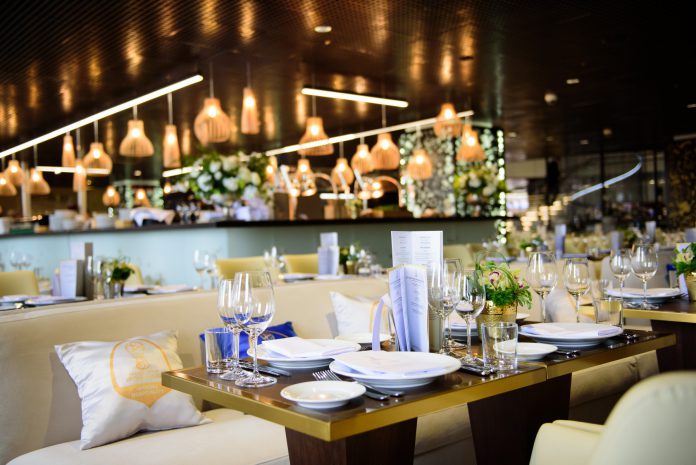 MATCH Hospitality AG has been announced as the official partner for the Silverstone Circuit.
The appointment, which will see MATCH Hospitality manage Silverstone Circuit's official hospitality portfolio across a range of events, including Formula 1, MotoGPTM and the British Superbike Championship, follows the welcome news that Silverstone will host the Formula 1 British Grand Prix until at least the end of the 2024 season.
Jaime Byrom, Executive Chairman of MATCH Hospitality, commented: "MATCH Hospitality is excited to further develop our motorsport portfolio and we are very proud to be Silverstone Circuit's Official Hospitality Partner. We have some very ambitious plans – which will be announced over the coming months – to take the guest experience at Silverstone, 'the home of British motorsport', to the next level."
Working in close collaboration, MATCH Hospitality and Silverstone Circuit will provide corporate and individual customers with access to a fresh variety of hospitality options, catering for all budgets and race day experiences.
MATCH Hospitality AG is a global industry leader in the development, sales, management, and production of official commercial hospitality programmes for major sporting events, such as the Nitto ATP Finals and the FIFA World CupTM.
Silverstone annually stages the Formula 1 British Grand Prix, one of the most highly attended events in the British sporting calendar with a crowd of over 300,000 spectators across the weekend. For the 2020 edition, MATCH Hospitality will be rejuvenating some of the track's most legendary hospitality spaces, with the goal of reaching a new audience both within the UK and overseas. This enhanced hospitality offering will compliment the exclusive Formula 1 Paddock ClubTM for which MATCH Hospitality is an Official Distributor.
Managing Director of Silverstone Circuit, Stuart Pringle, added: "We are so pleased that MATCH Hospitality will be working with us as our Official Hospitality Partner. MATCH Hospitality is an industry leader, with an incredible track record of delivering the very best sports hospitality products. This will take the hospitality offering at Silverstone to a standard befitting of a world class motorsport venue."
The British former Formula 1 racing driver, 13-time Grand Prix winner and newly appointed President of the British Racing Drivers' Club (BRDC), David Coulthard, also praised the partnership: "Having raced at Silverstone over many years and won two British Grands Prix at this historic circuit, it holds a special place in my heart.
On behalf of myself and the BRDC, I am delighted that MATCH Hospitality will provide fans with an experience to remember, showcasing Silverstone Circuit as the premium destination to watch motorsport over the coming years."