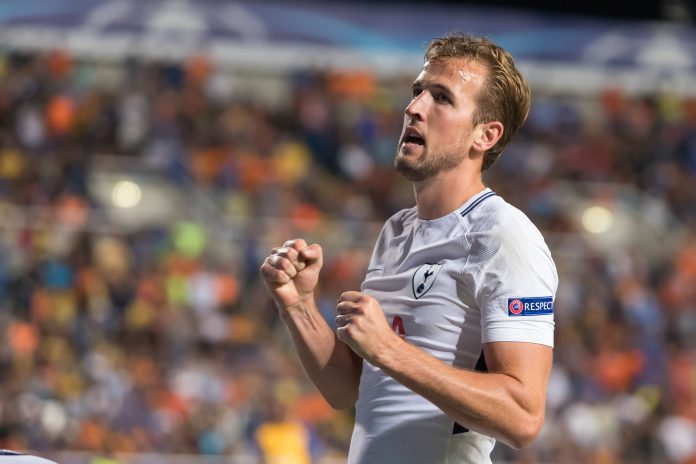 Tottenham Hotspur is set to be the focus of Amazon's latest original 'All or Nothing' docuseries. 
The episodic series will offer viewers behind-the-scenes access throughout the club's 2019/20 season and will grant a unique insight into the daily workings of a football club by following the team inside its training facilities, its new stadium in North London, as well as away from the field of play.
Aidan Mullally, Tottenham Hotspur's Head of Business Development, commented on the announcement: "This is an exciting time to be a part of our football club and Amazon will be joining us on this journey during the current season. From showcasing the emotions we experience in the lead up to and at every game, to the efforts we are making to drive real change in our home of Tottenham, to our key partnership with the NFL, we are excited to share our unique story."
Regarding the series' off pitch insight, viewers will be guided through some of the club's unique focuses which include its extensive work in helping to transform the local area. Moreover, the docuseries will also showcase the new Tottenham Hotspur Stadium and its ground-breaking multi-use functionality which allows for the hosting of Premier League fixtures as well as other major sporting events such as NFL London.
Georgia Brown, Director of European Originals at Amazon Studios, added: "We are delighted to be embarking on this journey with Tottenham Hotspur and delivering another extraordinary look at one of the most exciting teams in the Premier League. All or Nothing has become a franchise defined by true quality and unprecedented access, and that will be no different with this series. We can't wait for Prime members worldwide to again experience the highs and lows of a world-class team in the greatest football league on earth."
The North London side joins a plethora of clubs that have taken part in a fly-on-the-wall documentary series, joining the likes of Borussia Dortmund, Leeds United and Manchester City on Amazon as well as Sunderland AFC on Netflix.
The series, which is being produced by 72 Films in collaboration with NFL Films, is set to launch during the second half of next year following the conclusion of the current Premier League campaign and will be exclusively available on Amazon Prime Video.
Insight: The announcement further strengthens Amazon's expansion into sports broadcasting, with the internet giant landing its first round of Premier League rights this campaign, as part of a three-year rights agreement with English football's top tier. 
As Amazon makes its sports broadcasting entry and seeks to establish itself as a must-have platform for sports fans, a well varied portfolio of content will be crucial, combing unique shows, such as the All or Nothing' docuseries, with a strong package of live matches.