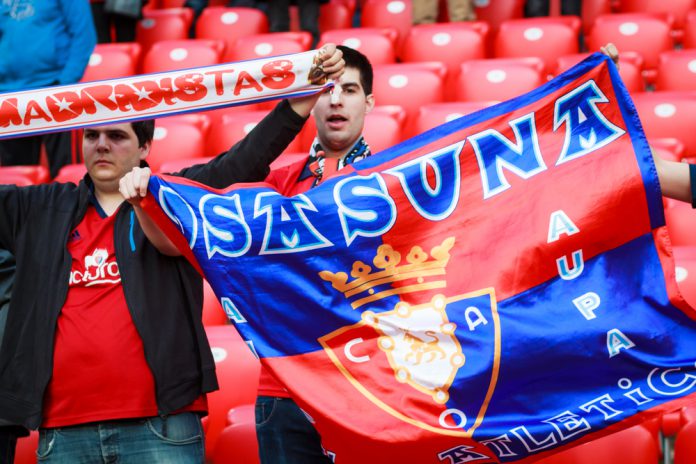 The board of La Liga football club CA Osasuna has come under pressure from the club's supporters, over its relationship with shirt sponsor KirolBet.
Following a public assembly the Osasuna membership came to the conclusion, through a decree that the club should terminate all agreements with partners that are deemed to be 'compromising'.
The assembly saw numerous members speak out against KirolBet as shirt sponsor, stating that Navarra's biggest football team should not be sponsored by a gambling enterprise.
Issuing a response to the decree, Club President Luis Sabalza emphasised that the club's senior team has commenced with discussions, seeking an early termination to KirolBet's sponsorship, which will was previously touted to end in 2021.
"If the assembly so wishes, we will dialogue with Kirolbet, but we must bear in mind that, in the event of a voluntary termination, we would have to pay compensation that is not quantified." Sabalza detailed to Osasuna supporters.
"This could give us take to court if no agreement is reached. We will talk about what the sovereign body wants."
Speaking against Osasuna's membership decree, Club Chief Executive Fran Canal reminded supporters of Kirolbet's financial importance as shirt sponsor.
Canal underlined that Osasuna had made a number of adjustments to compromise Kirolbet as shirt sponsor, which had seen the bookmaker's logo withdrawn across it lower team categories.
Furthermore, Canal maintains that Osasuna gives fans the chance to purchase its kit without the bookmaker's logo.
The club has enjoyed a relatively positive start to the league season, currently sitting in eighth position after Sunday evening's victory over Valencia, by three goals to one.