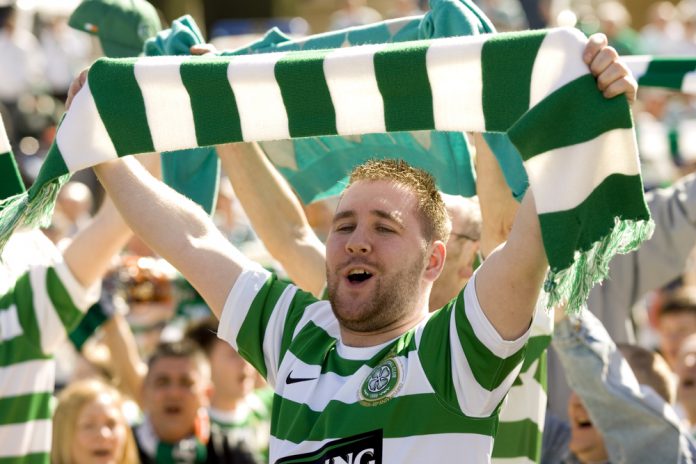 British sports technology company, Eleven Sports has announced a new partnership with Scottish champions, Celtic FC. 
The partnership will see Eleven Sports Media introduce regional brands to the club via Community and Associate partner programmes and Eleven will also install its fan engagement platforms into Celtic Park and on to the club's official social media channels.
Speaking about the partnership, Matt Cairns, Eleven Sports Media's Chief Executive said: "Eleven is a company which is passionate about providing first-class services to the supporters of Britain's biggest clubs, and to rights holders across sport. Our partnership team is excited to work with Celtic FC, a globally recognised football name, but one which has strong links with their local community.
"Our ethos has always been to create a better matchday, and it will be fantastic to see this at work with Celtic's fans getting a real upgrade to the Celtic Park matchday experience.
"All of our digital products have a unique purpose and are designed to connect with attendees at different stages of the fan-journey, and we believe that the Celtic fans will gain a greater insight when engaging with these channels, either in the stadium or on social media.
"We have a proven record of delivering value to brands by creating a strong association with clubs that are at the heart of their business community, and we look forward to repeating that success with all those keen to be connected with Celtic FC."
The partnership can boost Celtic's engagement both in the stadium on a matchday and digitally, with it focusing on the club's social media channels, matchday hospitality and a wide range of marketing activations.
The club will utilise the award winning StatZone content within Celtic Park on StatTV and on the club's official social media channels via StatTracker. 
StatZone takes fans inside the action by broadcasting live and interactive match statistics, bringing a new element to the way key game and player information is delivered. It aims to provide the club's fans with content, giving Celtic fans a deeper narrative in the build-up to, during and in the aftermath of each Celtic FC game.
Gordon Kaye, Head of Business Development for Celtic FC, added on the partnership: "We are delighted to team up with Eleven Sports Media. We are sure this will be a very positive relationship with the club and one which will ensure our supporters enjoy an even better matchday experience at Celtic Park."