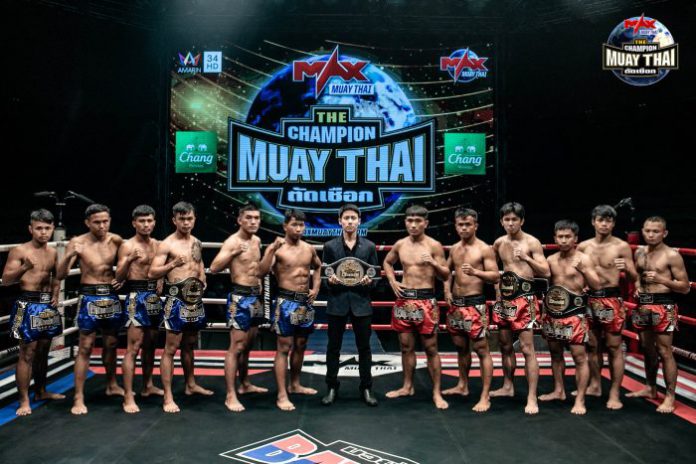 Sportradar has unveiled an OTT partnership with Max World Sport, the company behind Thailand's largest Muay Thai promotion, Max Muay Thai. 
As part of the multi-year deal Sportradar OTT power the live and on-demand broadcast of the promotion's fights seven days a week.
The collaboration is seeking to gain wide levels of engagement with subscription packages tailored to the needs of every fan, it will also be available on the OTT platform in both Thai and English, and will allow Muay Thai fans to access content across various devices at any time.
Dylan Chuan, Sportradar's Sales Director, Audiovisual, APAC, commented: "It is a great honour for us to be working with Max World Sport, helping rights holders and promoters alike increase their revenue through a data-driven OTT strategy.
"Data needs to be at the heart of OTT when it comes to the optimal viewing experience, targeting appropriate content and relevant marketing collateral at users as well as monetisation – the key piece in the puzzle."
Arisa Tohcharoensuk, Max Muay Thai President added: "This is a definite game-changer for Max Muay Thai. Max Muay Thai has established continued growth, not only in our country (Thailand) but globally. With the collaboration with Sportradar I can say that this is the key to our continued success. In partnership with Sportradar we can experience a different viewing experience through OTT platforms."
Sportradar has already emphasised its strong credentials when it comes to OTT broadcasting, increasing engagement with Bundesliga club Borussia Dortmund, where the club has been able to integrate indirect revenue streams into their OTT offering by leveraging Sportradar's technology, ensuring the delivery of innovative content, accessible to fans across all channels.
Insider Insight: Muay Thai can be key for Sportradar's expansion as it places a deepened focus on niche sports that can unlock new markets. When it comes to engagement in Thailand there is arguably no better sport than Muay Thai, the martial art's already cherished status is likely to grow when it is given extensive coverage by Sportradar's OTT service