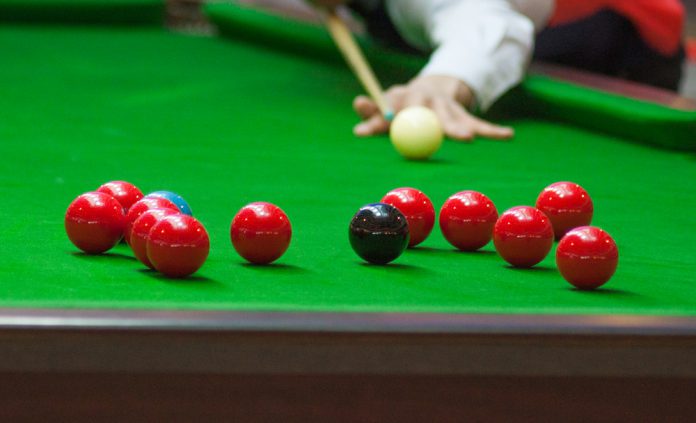 World Snooker has strengthened its global expansion, announcing that for the first time Saudi Arabia will host a tour event in 2020. 
The event will make up part of the 2020/21 World Snooker Tour calendar and will take place from the 4th-10th October 2020 in Riyadh, the same location that hosted Anthony Joshua's victory over Andy Ruiz Jr. 
World Snooker Chairman Barry Hearn commented: "This is a giant leap forward for our sport. We have enjoyed tremendous global expansion over the past decade, particularly in Asia and Europe and we are thrilled to stage a new and momentous tournament in the Middle East. We have a packed calendar throughout the year which creates a competitive marketplace for new events. Snooker has grown to such an extent that we are now creating exceptional tournaments at this level.
"For the fans in Saudi Arabia it is a wonderful opportunity to see the best players in the world competing for a huge title. We look forward to working with our partners on delivering a huge event."
The partnership with World Snooker kick commences a ten-year deal, which seeks to boost the global expansion of Snooker and grow the sport's presence within Saudi Arabia. 
Prince Abdulaziz Bin Turki AlFaisal Al Saud, Chairman of the GSA, praised the partnership: "This partnership adds further to our hosting of a diverse range of international sports in Saudi Arabia. Having held motorsport and boxing events in recent months, and with tennis and equestrian events to follow, we are thrilled to add the Saudi Arabia Snooker Masters, which will see world class snooker played in Saudi Arabia for the first time in 2020.
"Our aim is to provide opportunities to those in our country and region to see the world's best, in a bid to inspire and encourage participation and spectatorship. Part of this ten year agreement sees a commitment from Matchroom to host clinics within universities and schools prior to each tournament to educate and encourage our youth to try snooker."
Insider Insight: There's a clear and unmistakable appetite for sport within the region of Saudi Arabia. As Snooker embarks on global expansion Saudi Arabia represents a fruitful new market for the sport.