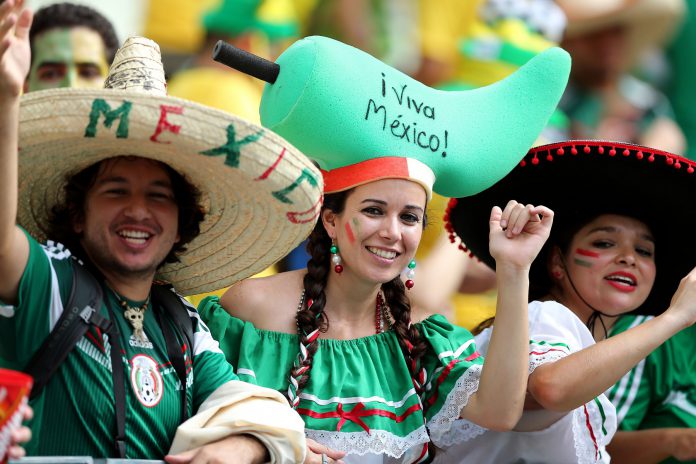 Daily fantasy sports (DFS) platform Sportito has announced it will be launching its digital platform in Mexico in conjunction with the kick off to the Liga MX, the county's premier football league.  
As a result of the launch, Sportito will provide fans in Mexico an elevated gaming experience across multiple sports, with users set to be offered the ability to take advantage of advanced features including live stats, head to head contest and real time scoring.
Riccardo Mittiga, Sportito Chief Executive Officer, stated: "We have seen immense success over the last year with our fantasy product launched in the UK, Brazil & India and are thrilled for this pivotal next step as Sportito expands into Mexico.
"Mexico is home to Latin America's most passionate and young sports fans. Football players play all the time in stadiums with capacities of 40,000 to more than 85.000 and that are often full. Estadio Atzeca in Mexico city is the 7th largest stadium in the world, therefore the country is a natural market for DFS."
Regarding DFS, a study carried out by Technavio found that with a population of almost 130 million, Mexico has great potential for growth in the sector with the fantasy sports market being predicted to reach a value of $1.78bn by 2021.
Mittiga added: "The Mexican market has many similarities with both the United States and the broader Latin American market. Our commitment is providing our customers with quality service and a varied entertainment offer. 
"Mexico is the second most powerful economy in Latin America and 70% of its population is buying from international websites as a clear demonstration of flexibility. Beside these general traits, Mexican players have specific needs that Sportito will satisfy by offering local football league (Liga MX) in addition to the Premier League, La Liga and other European top leagues."
The announcement of Sportito's upcoming launch in Mexico follows on from the DFS platform's October 2019 entry into the LatAm market with Brazil. 
At the time, Mittiga commented: "Within the last few years, Brazil's burgeoning fantasy sports market has dramatically evolved, feeding the appetite of the many passionate sports fans who love getting closer to the teams, athletes and the sports they love.
"Football is widely played and followed in Brazil. Football, as a favorite national pastime, has a wide audience irrespective of gender, age, or economic status. The popularity of the game and the rising internet penetration in the country have propelled the growth of fantasy soccer and therefore our decision to offer Sportito in Brazil in a similar path as we did in India."
Mexico now becomes the fourth country where Sportito is available to consumers. The platform will provide players international and domestic football challenges, as well as Basketball, Tennis, Golf and Cricket. Plans are also in place to introduce Baseball and American Football later this year.