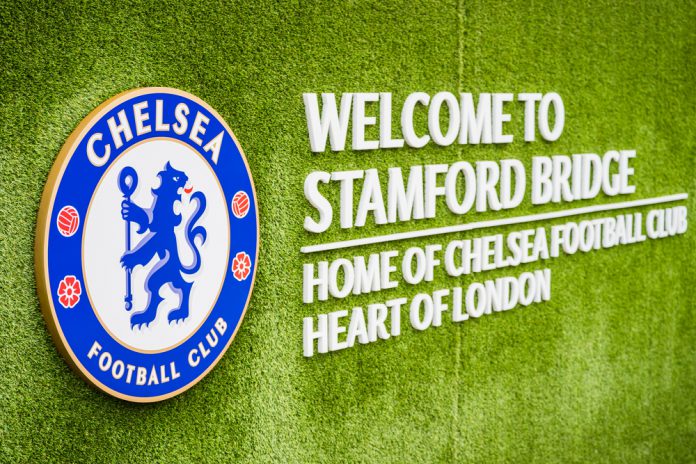 Chelsea FC has announced a new three year shirt sponsorship with mobile network Three, which allows Stamford Bridge to become 5G-enabled.
The British Telecommunications firm's logo will appear on all Chelsea mens, womens and academy shirts from the 2020/21 season.
The news comes after the Premier League side announced that its partnership with current shirt sponsor Yokohama would end this season. However, the Japanese company will remain the football club's official tyre partner.
Chelsea Football Club's chief executive Guy Laurence explained: "Mobile technology has revolutionised the way football clubs and supporters interact with each other which makes Chelsea FC and Three such natural partners.
"We have a social media following of over 100 million and the official app, The 5th Stand, has had nearly four million downloads. We stream live women's and academy football with men's first team highlights available soon after matches.
"It truly is an area from which regular fans are benefiting and as communications technology develops in the coming years, Three will be at the forefront of the advances with the exciting roll out of 5G networks, helping to enhance and expand the experience of being a Chelsea supporter in the modern digital age.
"With Three, we have found a partner, who shares our passion for innovation and we are delighted to have them on board and on our shirts."
As mentioned prior, Stamford Bridge will become 5G-enabled within the first year of the partnership, allowing fans to easily connect to the internet while inside the stadium. The deal follows EE's partnership with Wembley last year, when the national stadium also became 5G connected.
Dave Dyson, CEO of Three UK, added: "Chelsea FC is a great match for Three – we share the same values and are both playing to win. This partnership is a great way to kick off 2020, when we are building the UK's fastest 5G network and Chelsea are building the best team.
"Chelsea FC is many teams in one club – and it is important to us that this sponsorship covers not only the men's team, but also the women's and the Academy as well.
"Three UK has enough 5G spectrum to put us in the top 10 holdings in the world and give our customers the very best 5G service, and we want to be with the team that can drive that winning message over the next few years."
Insider Insight: Chelsea's deal with Three not only will be financially lucrative, with the contract described as 'significant' in the clubs statement, but also technologically beneficial. Every year more clubs see the value in connectivity at stadiums, providing fans on matchdays with more content that can be seen quickly. With Stamford Bridge becoming 5G enabled Chelsea have more leverage when discussing future sponsorship deals for its branded online content.