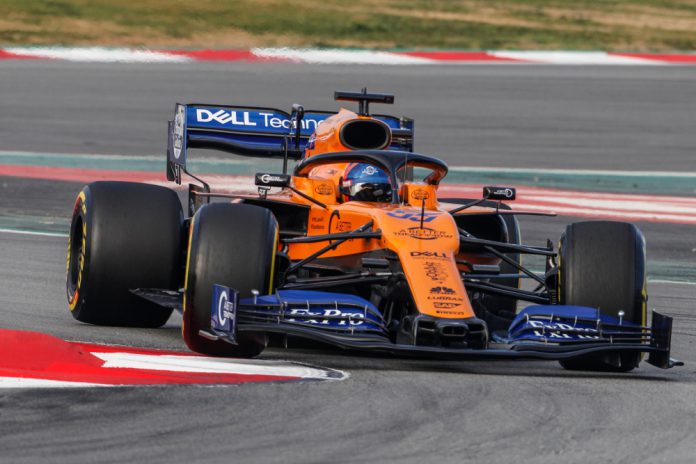 Formula 1 team McLaren Racing has announced that Darktrace will be its Official AI Cyber Security Partner, strengthening the brand against cyber-attacks.
The multi-year partnership, which begins at the start of the F1 season, involves technical integration of Darktrace's cyber artificial intelligence across the McLaren Group, including its racing brand.
Zak Brown, CEO of McLaren Racing emphasised: "We're proud to welcome Darktrace for the first time into the fast-moving world of Formula 1 and to the McLaren Racing partner family.
"Data is the lifeblood of our racing strategy and so strong cyber resilience is key to our success on the tracks. We look forward to starting our partnership together this season as Darktrace's Cyber AI will, for the first time, allow our infrastructure to be self-defending."
The security firm will use 'machine fights back' measures, a Cyber AI technology that can automatically block cyber-attacks beyond human capabilities.
In return, the Darktrace brand will be represented on the rear wing of the McLaren MCL35 race car and on the race suits of Carlos Sainz and Lando Norris.
Darktrace's CEO, Poppy Gustafsson, concluded: "We are excited to be partnering with McLaren, a company with innovation at its core. Cyber-attacks that seek to cause disruption to global events, as well as attacks that subtly steal coveted IP, are on the rise. 
"We are proud that our technology is being trusted to automatically protect the McLaren team, enabling them to race to the finish line in the knowledge that their systems are secured by world-leading Cyber AI."
Insider Insight: Modern F1 cars are more reliant on technology than ever before. McLaren's partnership with Darktrace will negate any cyber threats that could ruin the integrity of the sport, on the racetrack and off it.