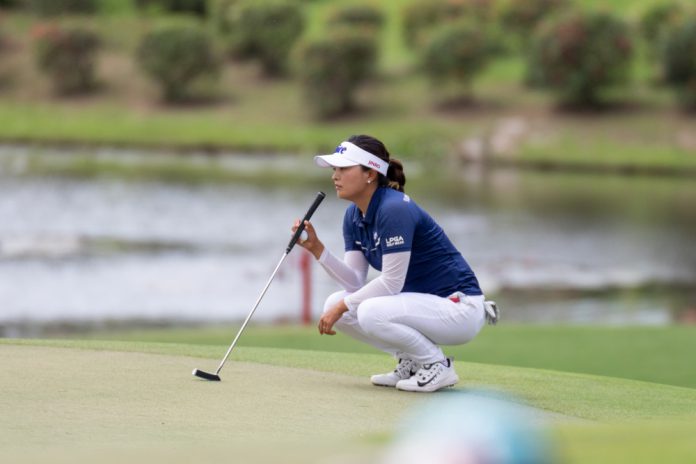 LG Electronics has announced female world number one golfer Ko Jin-young has become an official brand ambassador for the company's LG Signature brand.

As part of the deal, Jin-young will wear a LG-sponsored shirt in any future golf tournaments for the next three years. 
The Korean golfer stated: "I'm very pleased to be partnering with LG and am excited about my role as an LG Signature brand ambassador. I am truly grateful for the company's support and will continue to play the best golf I can."
Since the LG Signature brand launched globally in 2016, the firm has recently incorporated itself into the golfing world. The company was announced as an official sponsor of the Evian Championship, one of the five major tournaments on the LPGA tour in 2017, whilst also sponsoring fellow South Korean, Park Sung-hyun.
Kim Jin-hong, head of LG's Global Marketing Center concluded: "Jin-young's incredible achievements are a testament to her unsurpassed talent and commitment, and we are delighted to be sponsoring her.
"We're also thrilled to have her as an LG Signature ambassador; her refusal to settle for anything less than the very best fits perfectly with the brand's philosophy. She is a true champion and we believe she's only just getting started."
Jin-young ascended to the top of the Rolex Women's World Golf Rankings, last year winning the ANA Inspiration and the Evian Championship. The golfer is also the first South Korean to win the LPGA Player of the Year award, the Vare Trophy for the lowest-scoring average, and the most earnings on the tour in the same year.

Insider Insight: LG's decision to sponsor Ko Jin-young shows how much significant growth female golf has endured in recent years. Jin-young is seen as a role model to many women wanting to go into sport and LG will likely benefit from the media attention this deal brings.