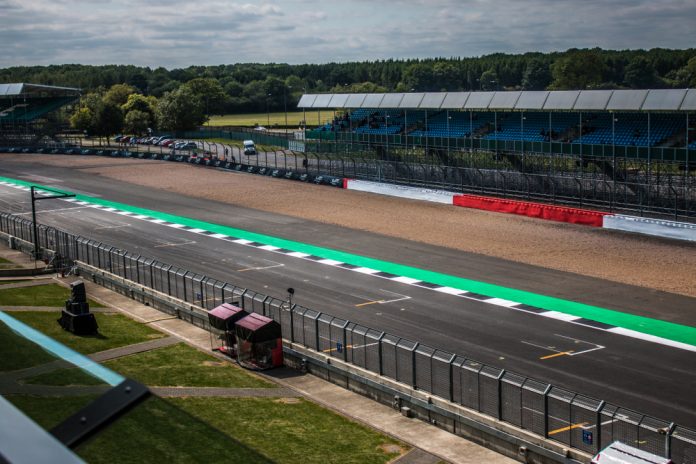 Formula 1's resumption plans have received a welcome boost as Silverstone has been given the green light by the UK government to host two races this summer, according to BBC Sport.
Whilst plans of a British Grand Prix double-header had already been revealed, there were doubts over the event occurring due to the government's 14-day international traveller isolation legislation. 
However, BBC Sport has reported that the rule will be exempt to elite sporting events, allowing for F1 to race in the UK and continue the European section of its calendar without issues. 
An F1 spokesperson told the BBC: "We welcome the government's efforts to ensure elite sport can continue to operate and their support for our return to racing.
"We will maintain a close dialogue with them in the coming weeks as we prepare to start our season in the first week of July."
All of F1's upcoming races will be subject to strict regulations to ensure that the risk of spreading COVID-19 is mitigated. These measures include teams being kept apart from each other in separate hotels, tests before travelling and while at the events, and teams working a skeleton crew of essential operational staff.

In addition, all races will be held behind closed doors with no spectators allowed with other strict social distancing restrictions being implemented.
Since announcing its revised calendar plans in April a total of 10 races have been called off due to the global health pandemic, including the Dutch and French Grand Prix. Nevertheless, the organisation still expects to resume operations in June starting with its European leg before travelling to Asia and concluding the season in the Middle East by December.

F1's European schedule is expected to be officially revealed this week, with the season kicking off in Austria on 5 and 12 July, followed by the Hungary Grand Prix on 19 July, according to BBC Sport.
It is not just F1 which has been given the go-ahead to resume sporting operations in the UK, with the country's culture secretary, Oliver Dowden, highlighting on Saturday that sports can resume behind closed doors as long as strict regulations are met.