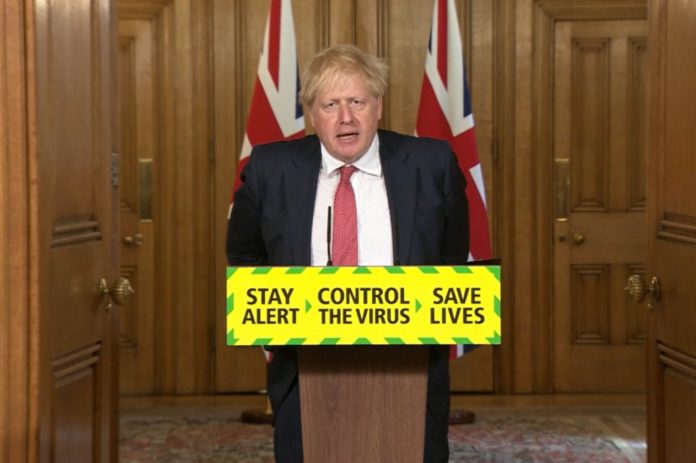 The UK is set to welcome back fans to stadiums as soon as October, according to Prime Minister Boris Johnson.
During his press briefing at Downing Street, Johnson stated that trials will be put in place to ensure that large gatherings can be done safely. Moreover, the Prime Minister also announced that leisure centres will be allowed to reopen on 1 August. 
"We will pilot larger gatherings in venues like sports stadiums with a view to a wider reopening in the autumn," stated Johnson.
"From October we intend to bring back audiences in stadia and allow conferences and other business events to recommence, again these changes must be done in a Covid-secure way subject to the successful outcome of pilots."
Indoor performances with live audiences will also be permitted as the country looks to gain some semblance of normalcy following the global health pandemic. The Premier League has not hosted fans since 9 March , however, the competition has since continued its campaign behind-closed-doors.
The trials will be executed across four events, the World Snooker Championship on July 31; the Goodwood horse racing festival on August 1; and two men's county cricket friendly matches, one of which being Surrey v Middlesex at The Oval on July 26/27.
Secretary of State for Digital, Culture, Media and Sport, Oliver Dowden later tweeted: "From October 1, if it's safe to do so, fans will be able to return to stadiums and competition venues with social distancing. We'll be running pilot events over the summer at the Snooker World Champs, Goodwod and in County Cricket – with more to follow."
Other sporting competitions in cricket, golf, horse racing and snooker have also resumed under strict covid guidelines, nevertheless, the prospect of having fans will be seen as a welcome boost especially to sports which heavily rely on gate receipts and matchday revenue.  
Sports Minister Nigel Huddleston added: "For months, millions of us have felt the void of being unable to go to the match to support our team or attend a top-class sporting event.
"So I am pleased that we are now able to move forward with a plan to help venues safely reopen their doors to fans.
"I recognise that not every sport, team or club has the benefit of huge commercial revenue, and it is often their dedicated fans that are the lifeblood which helps keep them going. By working closely with sports and medical experts, these pilots will help ensure the safe return of fans to stadiums.