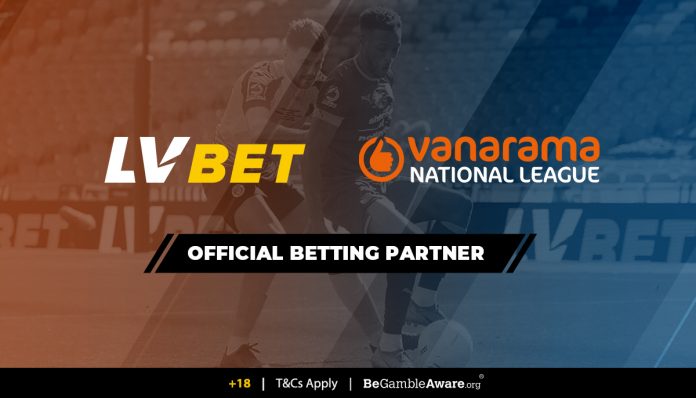 LV Bet has announced that it has taken up the option to renew its sponsorship deal with the Vanarama National League, in a partnership that will run until the conclusion of the 2020/21 campaign.
The iGaming brand took over the contract in May 2019, days before Salford City won promotion to the English Football League via the 2018/19 National League Play-Offs.
Michael Tattersall, CEO of the National League, stated: "The National League is pleased to extend its successful partnership with LV BET, who will sponsor the 2020-21 campaign whilst promoting responsible gambling. We are grateful to LV BET for demonstrating loyalty to the National League competition as they expand their presence in the UK market."
As part of the deal, LV Bet will aim to encourage responsible betting and raise awareness of mental health issues through the medium of video content, such as interviews with clubs' managers, promoting safer gambling.
CEO of LV BET, Adrian Sidowski, added: "We're excited to continue our support of the Vanarama National League for a second season.
"The partnership enables us to grow our visibility in the UK and reach a wide audience of UK football fans who follow their local teams. Through smart promotions and competitions, we will maintain a strong connection with fans, bringing them closer to the action."