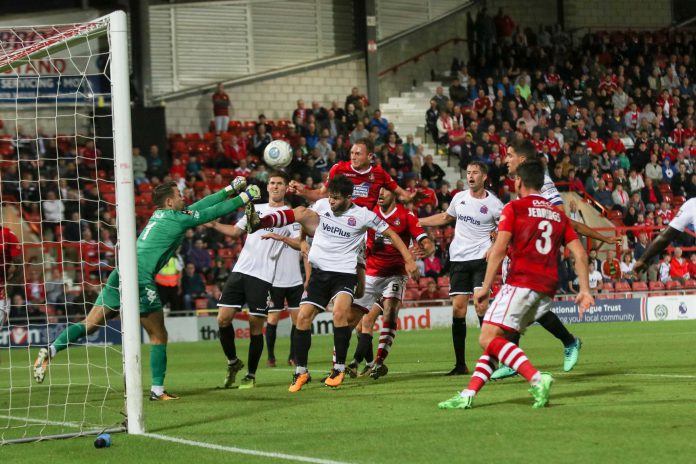 The National League has unveiled a deal for online sports betting operator, LV BET to become its Official Betting Partner.
The partnership commences at this Saturday's much anticipated National League Play-Off Final, which pits Salford City against AFC Flyde at Wembley, on Saturday, the 11th of May and will continue throughout the 2019/20 season.
CEO of The National League, Michael Tattersall, commented on the new partnership: "We are delighted to have LV BET on board for the play-offs and the 2019/20 campaign. LV BET will be a new sponsor of our showpiece Promotion Final at Wembley and will support the growth of The National League whilst promoting responsible gambling."
The fifth tier of English football, the National League is the highest level of England's non-league football pyramid, System and fifth-highest of the overall English football league system. While all of the clubs in the top four divisions of English football are professional, the National League has a mixture of professional and semi-professional clubs.
LV BET operates across Europe with a number of sponsorships and sees this partnership with the National League as part of a firm strategy to increase presence in the UK.
Adrian Sidowski, CEO of LV BET, added: "We're thrilled to launch a partnership with The National League ahead of this season's play-offs and honoured to be present at Wembley for the Promotion Final on the 11th of May. With 68 teams across three divisions, we're excited to showcase our products with special promotions to all fans at LVBET.com and also by creating content to be shared digitally and socially."
The partnership comes as the National League continues its ambitions to expand its footprint globally, with the recently launched campaign by the league's main sponsor, Vanarama, with the backing of a number of clubs and former FA Chairman David Bernstein, to get the National League featured in FIFA 20.