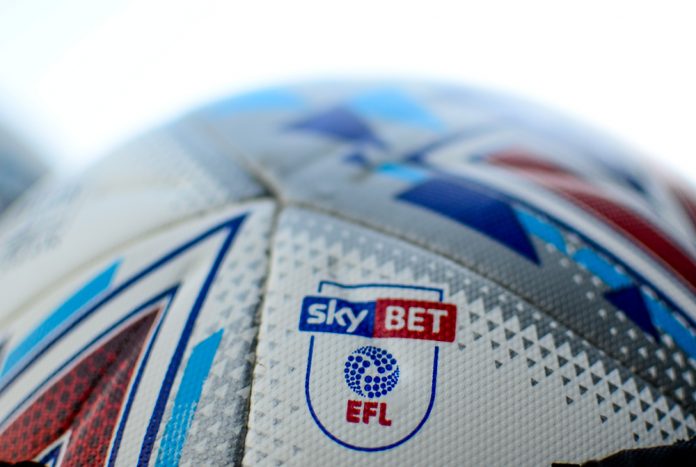 The English Football League (EFL) has justified its approach to betting advertising and its relationship with the UK gambling sector amid heightened political scrutiny.
Following a Sunday Times report indicating that gambling sponsorship could be banned, the EFL released a statement over the weekend, underlining its duties in maintaining that betting advertising and sponsorships across its leagues and competitions had been undertaken in a responsible fashion.
The DCMS is facing mounting pressure to implement a blanket ban on football sponsors in order to mirror actions taken in Italy and Spain, and the reform of gambling advertising and sponsorship laws will be taken into consideration when the government re-review the 2005 Gambling Act.
"The association between football and the gambling sector is long-standing, with a collaborative, evidence-based approach to preventing gambling harms of much greater benefit than that of a blanket ban of any kind," the EFL detailed in a statement.
The EFL cited its partnership with principal sponsor Sky Bet. As part of the deal, players and clubs across its three tiers have promoted safer gambling protocols and raised awareness of the issue whilst educating the public – with 70% of betting's matchday inventory dedicated to responsible messaging.
The betting sector contributes a reported £40 million per season to EFL clubs, marked as crucial funding for "clubs living on a financial knife-edge given the ongoing impact of the COVID-19 pandemic".
The EFL reminded the government that its clubs contribute "almost £500 million annually to the Exchequer", and are committed to meet their financial obligations despite their core revenue stream of ticket sales being turned off indefinitely and without the financial support granted to other sectors.
Additionally, the EFL expressed its frustration at the government's inconsistencies which have presented no clear roadmap as to when clubs will be allowed to invite supporters back to stadiums – "despite other sectors being able to welcome people through their doors".
The governing body concluded: "Our approach in respect of gambling sponsorship is under constant review and the League will also contribute to any call for evidence by the Government as we seek to protect an important and vital income stream for our membership in a time of financial crisis."