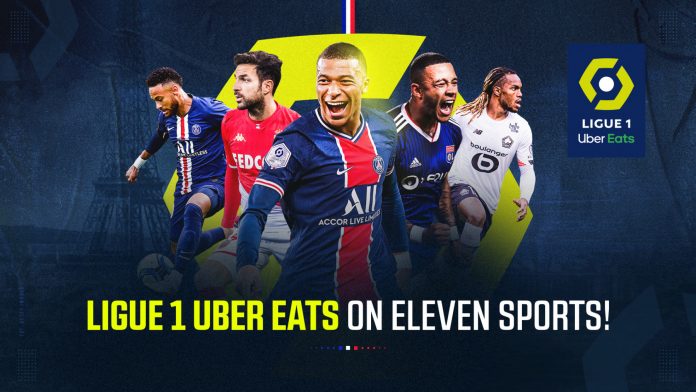 Eleven Sports Poland will offer coverage of the Ligue 1 Uber Eats for the next four seasons after the broadcaster secured the rights to the French top flight.
The deal, which runs until the 2023/24 campaign, was secured through the beIN Media Group, the rights-holding partner for the Ligue de Football Professionnel. 
Satellite platform Canal+Polska, owned by the Canal+ Group, will also show games between the likes of Paris Saint-Germain, AS Monaco, Olympique Lyonnais and AS Saint-Etienne.
Coverage begins on 21 November once the international break has concluded, and will include match-ups from each matchday, along with a highlights show.
Patryk Mirosławski, COO of Eleven Sports in Poland, commented: "Thanks to the successes of Paris Saint Germain and Olympique Lyonnais in the UEFA Champions League last season, Ligue 1 Uber Eats is more popular with Polish football fans than ever. We're delighted to be bringing Ligue1 to our viewers until 2023/2024." 
Eleven already carries a number of elite footballing competitions, including La Liga, Bundesliga, Serie A and the FA Cup, and it also acquired the rights to Portugal's Liga NOS last month.