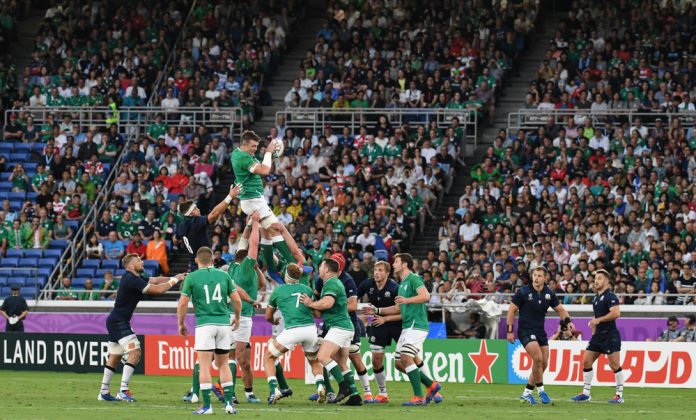 The 2021 Rugby League World Cup (RLWC2021) will be sponsored by car retailer Cazoo after the brand agreed a seven-figure deal with the competition's organisers.
The principal partnership, which marks the biggest and most lucrative deal in the history of the competition, will allow Cazoo to have access to have extensive rights and assets, promoting its brand to 14 million rugby league enthusiasts in the UK.
RLWC2021 Chief Executive, Jon Dutton, expressed: "This is a very significant moment for the tournament and Cazoo's sponsorship further supports our excitement and confidence in delivering the best Rugby League World Cup ever.
"It is an indication of the status we are building at RLWC2021, the biggest sporting event exclusively staged in England next year, that Cazoo have chosen us to continue to help them deliver against their brand and business objectives."
The tournament is set to commence in October 2021 and will be the first time the men's, women's and wheelchair tournaments will take place together, with 61 games to be held throughout 21 venues across England.
Alex Chesterman OBE, Founder and CEO of Cazoo, added: "We are delighted to sponsor the Rugby League World Cup 2021, one of the biggest sporting events taking place in England next year.
"This partnership will continue to drive our brand awareness as we make Cazoo a household name. We're excited to engage with the loyal Rugby League fan base and provide them with the UK's best possible car buying experience."
The company, which was founded in 2019, has already dipped its toe into the sporting sponsorship waters, having partnered with Aston Villa and Everton at the start of the 2020/21 campaign to appear as the Premier League clubs' primary shirt sponsor throughout the season.
"Rugby League World Cup 2021 is about being bold and brave and setting firsts for the tournament," said Jonathan Neill, RLWC2021 Commercial Director. "This is the largest sponsorship deal in Rugby League World Cup history and we are grateful for the trust Cazoo have shown in the tournament.
"RLWC2021 and Cazoo share many of the same principles and values, both have a clear ethical purpose, and we will work together to continue to be trailblazing and positively disruptive over the next 12 months."