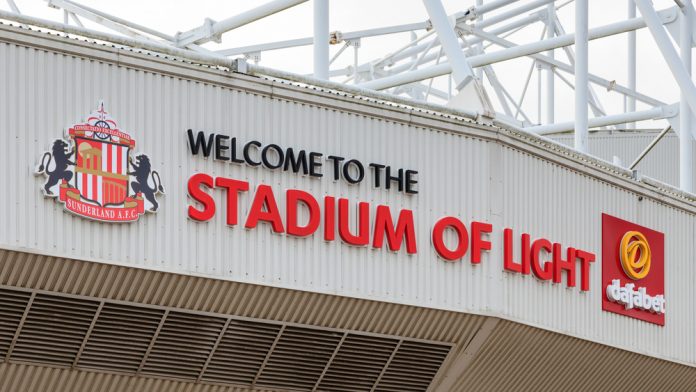 Sunderland AFC has launched a new mobile application developed by software firm Yinzcam that will provide supporters with new and exclusive content.
Content will range from podcasts and streaming services, to keep fans up to date on all the happenings at the Stadium of Light. Moreover, a new game created by Low6 called Sunderland Picks will offer fans the chance to win £1000 during each match throughout the 2020/21 campaign.
Sunderland's Chief Executive Officer, Jim Rodwell, said: "We are excited to be releasing our new official mobile application, developed by Yinzcam, and we are delighted to launch our new partnership with Low6.
"The app is available to supporters worldwide and it provides another way to keep up to date with the club, while also adding a new dimension to their matchday experience through Sunderland Picks. We look forward to developing our relationships with Low6 and Yinzcam over the coming years, and fans can expect new features and promotions throughout the partnership."
Supporters will have to predict the outcome of the games, including the number of goals scored, shots on goal, assists, corners and more, by answering a handful of questions before kick-off to win the cash prize. A live leaderboard will display the winners from each edition.
"The Sunderland AFC app is an exciting new platform for the red and white army," Low6 Co-Founder and Chief Executive Officer, Jamie Mitchell commented.
"It not only allows them to keep updated with the latest news and content whilst on the move, but also gives fans the chance to pick the outcomes for every match through Sunderland Picks. Rather than trying to beat the bookie, fans will pit their wits against each other with the objective of topping the leaderboard to win cash prizes."
The app, which will also include season-long leaderboards and fixtures with boosted prizes, is available to download via the Apple App store for iOS and the Google Play Store for Android.
Low6 Co-Founder and CEO, Wayne Stevenson, added: "Low6 are thrilled to be working with Sunderland AFC. It is clear how passionate the supporters are and the new app will allow them to be better engaged with their club.
"This is another exciting partnership for us as we continue to give more sports fans access to our exclusive games with cash prize-pools."