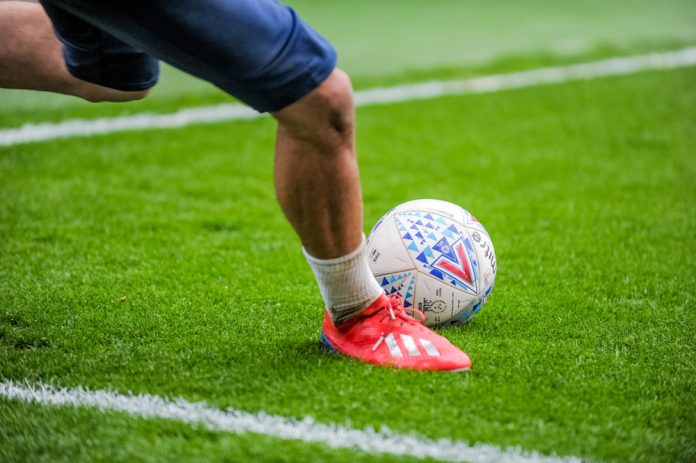 The UK's Secretary of State for Culture, Media and Sport, Oliver Dowden, has confirmed that elite sport will be allowed to continue despite new COVID-19 restrictions which were announced at the weekend by Prime Minister Boris Johnson.
London, Kent, Essex and Bedfordshire have all been moved into the newly formed Tier 4, which includes tougher measures after several regions saw a spike in cases of late.
Although those in tier four are not permitted to mix indoors with anyone not included in their household, elite sport will still go ahead behind closed doors.
Dowden tweeted out a response on Saturday night to those enquiring whether sport would be allowed to continue: "Sadly, rapidly rising cases and emerging info on the new COVID variant mean London and parts of the South East now need to move into Tier 4, which will be similar to national restrictions in November.
"Previous exemptions apply for those who need to work, e.g. elite athletes, performers etc.
"Professional sport and culture can continue behind closed doors in Tier 4."
Moreover, the FA issued a statement confirming that non-elite sport will also be allowed to go ahead, meaning that the National League, National League North and National League South will still play out fixtures as planned. However, matches and training sessions in the divisions below the National League pyramid will be postponed.
The Women's Super League and Championship will be allowed to continue, but teams in the third tier and below are prohibited from playing or training. The Women's FA Cup, which is regarded as a non-elite competition whilst still in the first round, will be suspended for now.
England Golf has also confirmed that golf courses in Tier 4 will stay open for individuals or two-balls from the same or different household, or three or four-balls involving those from the same household or bubble.
"In Tier 4 areas, golf courses can remain open for individuals playing with members of their own household or support bubble, or with one person from another household," the statement read.
"Outdoor coaching will be allowed on an individual basis or for multiple members of the same household or support bubble. Indoor coaching will not be permitted.
"There are exceptions for indoor disability sport, sport for educational purposes, and supervised sport and physical activity for under-18s, which can take place with larger groups mixing."