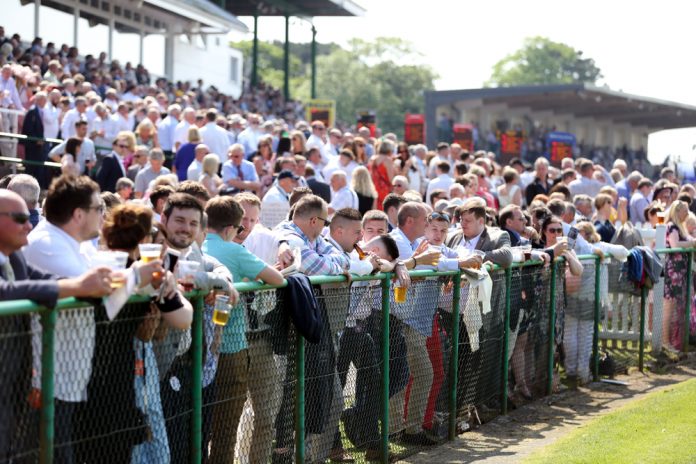 Horse Racing Ireland (HRI) is set to launch a new mobile application in collaboration with data and digital consultancy service PTI Digital.
The app will be strongly centred around the fan experience and, according to a joint statement, PTI Digital will bring 'a commercial focus to technology and create better engagement for fans, spectators and participants in 2021' with the COVID-19 pandemic accelerating HRI's technological capabilities.
The creation of the app is part of HRI's wider digital vision that will deliver growth and revenue for the business, enhance race day experience, engage key audiences and meet wider HRI strategic objectives. 
Mike Bohndiek, Chief Executive Office at PTI Digital, explained: "We're excited to be helping Horse Racing Ireland not only get into a strong position to create first-rate race day experiences when crowds return, but to be part of an ongoing journey that will lead to a visible and tangible transformation in line with their strategic objectives, led by a digitally-focused commercial approach."
In January, the Irish government allowed the sport to go ahead behind closed doors despite new restrictions in place but, in the absence of race-goers, racecourses and organisations have looked for new ways to retain horse racing enthusiasts' attention.
"HRI is determined to grow the profile of and attendances at Irish racing," added Paul Dermody, CEO HRI Racecourses and Director of Commercial and Marketing. "We believe that investing in enhancing the customer experience is a key part of that strategy, particularly the digital customer experience, on the racecourse or indeed away from the racecourse. PTI have brought an impressive level of expertise across a wide range of areas that have seen us expand our thinking, ambitions and confidence in the digital space. 
"Having PTI at our side as we take the next steps on our journey ensures we'll be at the cutting edge of thinking in digital, be that from a commercial standpoint in delivering scalable revenues or a technical standpoint in ensuring we deploy an integrated and connected digital ecosystem."
PTI will support the mobile app's tender process, supporting appointment and implementation, whilst creating a roadmap for HRI to illuminate a new approach to digital technologies, including a 365-day model, digital sponsorship approach and wide-reaching digital transformation.