This month, The National Hockey League (NHL) struck a partnership with DraftKings which saw the sports betting platform become its official sports betting, daily fantasy sports and igaming partner in the US.
Matthew McEwan, Editor-in-Chief and Senior Sports Betting Analyst for SportsBettingDime.com, spoke to Insider Sport about the new deal as the league and other major tournaments continue to embark on collaborations in a major sports marketing push from US operators.
InsiderSport – Can you tell us if the COVID-19 pandemic has increased the importance of alternative forms of revenue for sports clubs?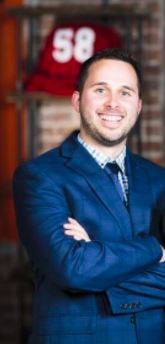 MM – For most leagues, matchday revenue had been the weakest form of revenue in the past. Almost all major North American professional leagues see the most revenue come in from their broadcasting agreements. This form wasn't harmed much during the pandemic.
However, we had been seeing a stronger focus on commercial revenue from multiple leagues prior to the pandemic. After seeing almost all of that matchday revenue disappear for the last year, you can bet every league will be stressing the importance of commercial revenue moving forward.
IS – Do you believe DraftKings partnership with the NHL has given it a strong marketing advantage over its competitors in North America?
MM – While there are large pockets of hockey fans in the United States, the NHL is the US' fourth-most popular professional sports league. However, this partnership with DraftKings (as well as the deal between DraftKings, Turner Sports, and Bleacher Report) has the potential to close the gap between the NHL and the other three major leagues. As the betting markets develop around the NHL, it will help welcome in a new set of fans and interests.
DraftKings will certainly hold an advantage over their competitors when it comes to NHL betting. With fans seeing and hearing the brand while watching the games, it'll be an easy decision for any new bettor looking to make a wager.
I also feel this deal was made with Canada in mind, which projects to welcome DraftKings and other major US operators before 2022. The NHL is extremely popular up north and should give DraftKings the inside track in scooping up Canadians looking for a sportsbook—assuming DraftKings and the NHL extend their deal to Canada, of course.
IS – Could we see a major sports marketing push from US-facing betting operators in the aftermath of this agreement? Will it lead to elevated agreements from individual teams, for example?
MM – We are currently seeing the beginning of that major sports marketing push from US-facing operators. The NFL currently has several sports betting partners.
With so many states yet to legalise sports betting / become operational, including all of the big four (CA, TX, FL, and NY), operators are looking for any and all opportunities to gain an advantage as we head into 2022, when a handful more states are expected to launch sports betting.
With sports betting still being so new to the US, we'll see how comfortable each league is with dressing their players up in operator logos. However, we've already seen Caesars purchase the naming rights for the Louisiana Superdome, as well as many operators building physical sportsbooks inside other stadiums. These operators will have their branding all over everything to do with sports very soon.
IS – Bleacher Report and Turner Sports are involved in the deal between DraftKings and the NHL. Is this indicative of a wider trend in which sports betting is being incorporated into the wider sports entertainment landscape in the US?
MM – There's a lot of money in the sports betting industry. Many struggling sports media brands are viewing the rise of sports betting as an opportunity to add extra revenue streams—many successful ones are also looking to add to their profit.
A lot of sports fans also enjoy knowing the betting lines, as well as the live lines, for games they are watching, whether they have bet the game or not.
We are approaching a time where we will be seeing betting specific broadcasts of games on national television, and many major publications (league-run publications as well) will offer betting content.
IS – Do partnerships with betting companies provide a new way for US leagues and teams to engage with their supporters? Referring to DraftKings, which offers daily fantasy sports, could sports betting perhaps be marketed as an extension of fantasy sports as a form of entertainment?
MM – Sports betting is a form of entertainment. The leagues, as well as broadcasters, love the fact that betting has the ability to prolong the interest an individual may have in any given game—watching until the end to see if their team is covered or the total goes over/under.
IS – In the UK, sponsorship arrangements between sports clubs and betting companies are coming under increasing scrutiny as a result of the review of the 2005 Gambling Act, largely due to concerns with gambling related harm. What lessons can the US market learn from Europe in order to retain a rational regulatory framework?
MM – The US needs to keep their players away from the operators' marketing efforts. As long as the players aren't explicitly pushing sports betting themselves, there shouldn't be any legitimate issues arising over gambling related harm.
Throw some branding on the field/court/ice and display it all over the broadcast. Purchase the naming rights for stadiums and build physical sportsbooks inside the stadiums/arenas. Keep the players out of it, though.