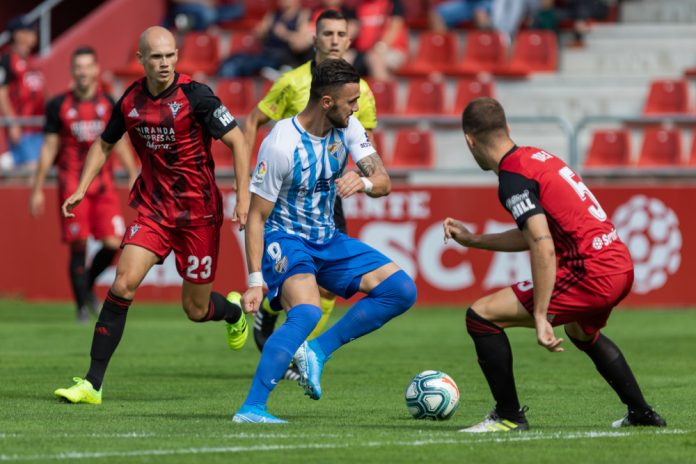 The La Liga SmartBank can now be streamed for free in the UK and Ireland via the LiveScore app, after the global sports results provider penned a deal with the Spanish governing body.
Under the terms of the agreement, LiveScore will show at least three second tier fixtures free of charge per week for the remainder of the season. Almeria's visit to Fuenlabrada has been chosen as the first fixture to be shown live on the app on 6 February.
"This agreement provides a new and immersive way for fans to discover LaLiga SmartBank through an app that has become synonymous with live sport in the UK and Ireland," said Melcior Soler, Director of La Liga's Audiovisual Department. "Digital platforms can help broaden the reach of our competitions and build lasting connections with the user. We are confident that LiveScore provides a viewing experience that people will want to repeat."
However, the streaming platform will not be able to show the play-offs, with Premier Sports holding the rights for the much anticipated showdown in the two regions. The pay-television broadcaster's deal – which saw the governing body launch La Liga TV in the UK and Ireland – for the Segunda División playoffs and Primera División expires at the end of the 2021/22 season.
LiveScore's extensive football offering already includes Italy's top flight Serie A, the Portuguese Primeira Liga, Netherlands' Eredivisie and the Chinese Super League.
Ric Leask, Marketing Director at LiveScore, added: "We are thrilled to be once again expanding our free-to-air live streaming service, this time bringing the passion and quality of Spanish football through the addition of La Liga SmartBank. This is an exciting time for UK and Ireland football fans to follow the action as a number of household name teams battle it out for promotion back to La Liga Santander.
"As a global sponsor of LaLiga Santander, at LiveScore we already recognise the appeal and interest in Spanish football for our users, and we can't wait to start bringing the very best of La Liga SmartBank to these shores between now and June."
Elsewhere, the Spanish football governing body has agreed a separate deal with MediaPro to install state-of-the-art pitchside cameras into its broadcasts.
The technology will provide viewers with an image quality 'similar to that of a film or a video game', along with an 'ultra-realistic experience' to allow supporters to feel as though they are back in the stands cheering on their team.
Moreover, La Liga will become the first major football division to integrate a camera utilising these features into its live broadcasts using a wireless link.