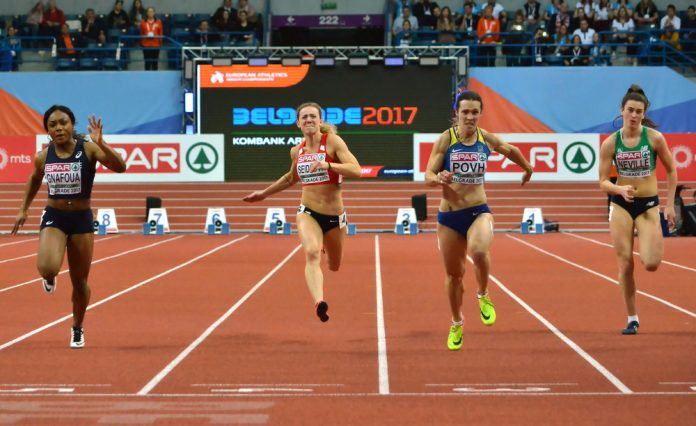 The European Athletics Indoor Championships has named dairy product Müller as an official partner to the 2021 tournament in Torun, Poland.
The deal, which was brokered by the London-based Rocket Sports agency, will see the brand upgrade to top tier sponsorship status, having ranked as a national sponsor at the 2019 edition of the competition in Glasgow, Scotland.
The partnership aims to 'add taste to life and inspire people to live happier and healthier lifestyles', according to Michael Inpong, Strategy and Marketing Director at Müller UK and Ireland.
Muller, along with Spar, Le Gruyère, Liqui Moly, and Toyo Tires have all secured top tier sponsorship status. The European Broadcasting Union-owned Eurovision will serve as the official broadcast partner of the European Athletics Indoor Championships, whilst Atos has been named as the official digital partner and Mondo as an official supplier.
"I would like to thank Müller for reaffirming their commitment to our sport, a partnership which I am sure will benefit all of us," remarked European Athletics Interim President, Dobromir Karamarinov.
"As an Official Partner, Müller will not only receive an extensive range of onsite marketing benefits in Torun but also extensive European-wide brand exposure on free-to-air television thanks to our long-term deal with our Official Broadcast Partner Eurovision."
Last year, British Athletics enlisted Müller as title sponsor to the 2020, 2021 and 2022 British Championships, along with continuing its existing naming deals for the Müller Anniversary Games, Müller Indoor Grand Prix and Müller Grand Prix.
The biennial track and field tournament, organised by the European Athletic Association, is scheduled from 5 to 7 March.