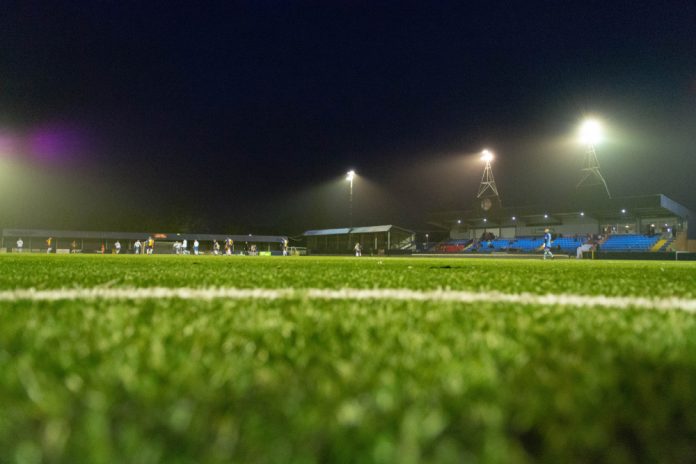 Entain Plc has confirmed it will stand by its 'Pitching In' grassroots and community investment scheme despite the curtailment of the 2020/21 Trident Leagues seasons.
Last week, the FTSE100 betting group disclosed the first wave of 27 grassroots football clubs across England and Wales to benefit from the scheme. However, the assurance comes following the decision of the Trident Leagues Isthmian, Northern Premier and Southern Leagues to prematurely end their campaigns due to COVID-19's impact on staging fixtures.
Updating stakeholders, Entain assured that Pitching In's community fund would be available to all non-league clubs seeking financial support affected by the postponement of Trident Leagues 2020/2021 season.
Pitching In ambassador, Stuart Pearce, the former England captain who came through the non-league ranks, backed Entain's commitment.
"Our brilliant non-league clubs, who are at the heart of their communities, need financial support now more than ever," he explained. "It takes a lot of money to run a football club and make it thrive. Pitching In honouring this sponsorship will make a real difference."
Entain reassured grassroots organisations that its community fund will continue to review applications for grants up to £5,000 helping Trident clubs manage COVID circumstances. The company further stated that its support measure is expected to be ratified by the FA Council on 18 March.
Group CEO, Jette Nygaard-Andersen, underlined Entain's funding commitment at a critical time for amateur sports clubs, many of which are facing an unprecedented financial situation due to the impact of COVID-19 related restrictions.
"There was never any question that we would not honour in full our commitment to the Pitching In Trident Leagues," Nygaard-Andersen commented.
"With grassroots sports facing huge pressures caused by the pandemic, we at Entain want to play our part, investing in community clubs to ensure not only they survive but thrive. This approach is fundamental to the ethos of our recently announced Sustainability Charter."
For 2021, the operator has earmarked a total of £150,000 to support the first year of its grassroots scheme supporting amateur football clubs.