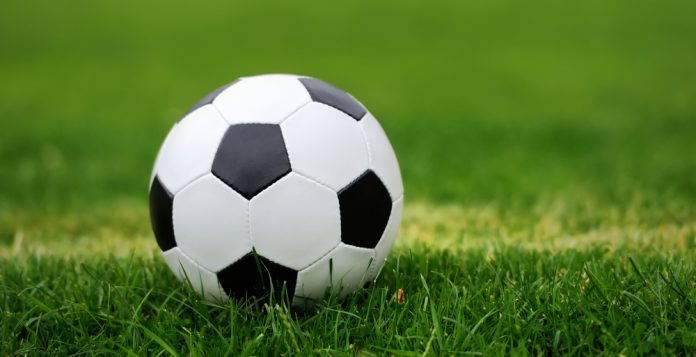 Entain has disclosed the first wave of grassroots football clubs to benefit from COVID-19 grants through the company's 'Pitching In' scheme, in partnership with the three Trident Leagues – The Isthmian, Northern Premier and Southern Leagues.
This morning, the Trident Community Fund Board (TCF Board) named the 27 amateur clubs across England and Wales that had received grants of up to £4,000, helping them 're-engage with their communities', which have been denied the chance to play football for the majority of the past year.
The Southern League was recognised as the fund's biggest recipient, with 16 of its clubs securing donations.
The Pitching In programme was formed last December as a social directive of Entain's new corporate charter, with the FTSE100 betting group establishing its new 'Trident Community Fund' to support UK grassroots football's long-term development. 
Working with Trident Leagues leadership, Entain established a Community Fund board, led by independent chairman David Emery, the Chief Editor of the Non-League Paper. The board would be charged with allocating Entain's grants to amateur football clubs, supporting their local communities. 
The London and South East football clubs of the Isthmian League have been supported by the community fund, with Canvey Island FC, Carshalton Athletic FC, Hastings United FC, Merstham FC and Whitstable Town securing donations.
"It has been phenomenal," remarked Southern League Vice Chairman, Anthony Hughes. "We ended up receiving 37 applications and we were overwhelmed by the response. The difficult part was allocating the funds as all the projects were worthy.
"We have tried to reward a variety of applications that are creative and innovative, covering as many different facets of the community as possible. It has been such a difficult time over the last year and everyone is looking forward to being able to get people back together.
"This gives us the first impetus to start looking ahead to when things open up again."
Meanwhile up north, the TCF Board rewarded six Northern Premier League clubs – Newcastle Town, Marine FC, Workington, Scarborough FC, Lincoln United and Pontefract Collieries – with grants to support their local communities.
Welcoming the timely donations by the Northern Premier League, Chairman Mark Harris stated: "The Trident Community Foundation is a great way to help clubs do that as we try to start returning to some degree of normality.
"We have to collectively remind our local communities of the important role non-league football plays, and what better way to do that than through community-facing activities." 
Trident Leagues and Entain reminded UK clubs that there is still time to participate in the next wave of Pitching In donations, in which the TCF Board continues to review applications.
Pitching In Isthmian League Chairman, Nick Robinson, remarked that the grants will provide a timely morale-boost in the wake of a second consecutive league season being curtailed.
"This is the time to be giving good news," Robinson said. "It is the honey to go with the bitter pill.
"One of our fears is that spectators have got out of the habit being involved with local clubs, so we want to be able to breathe life into this – it's not just football, it's football with a real community effort.
"The principles behind the various projects are brilliant and it's vital to engage youngsters, in particular, to get the names of the clubs and leagues into their psyche."
For 2021, Entain has earmarked a total of £150,000 to support the first year of its grassroots scheme supporting amateur football clubs.
Pitching In spokesperson, Ladbrokes PR Director, Simon Clare added: "When we launched our Pitching In sponsorship of the Trident Leagues, our ambition was for Entain and our Ladbrokes brand to make a real difference to grassroots and non-elite sport, and we are thrilled to be a founding partner of the Trident Community Fund.
"This is only the start, and yet already we are inspired and enthused by the variety and nature of the projects that have been proposed by the Trident League clubs. We can't wait to see these projects land in, and make a difference, to communities across England and Wales in the months ahead, at a time when they are needed most."