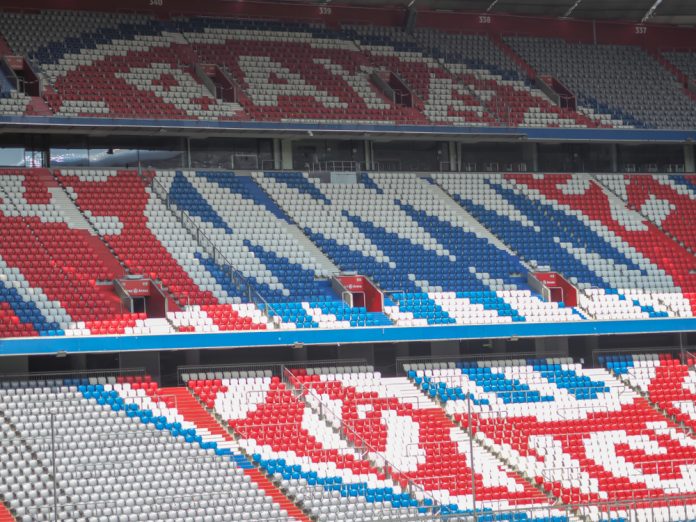 German Bundesliga champions Bayern Munich has extended its long-running partnership with betting operator Tipico.
The agreement has been in place since 2015, and the recent renewal will extend it to reach the ten-year mark, having originally been set to expire at the culmination of the ongoing 2020/21 campaign.
"We are very happy to continue this successful partnership," said Karl-Heinz-Rummenigge, Chief Executive of Bayern Munich.
"Tipico is the market leader in its field, and we at FC Bayern are always interested in working with the best in their respective industries. It is our ambition to always be number one – and this partner fits that bill."
Due to its continued status as a premium partner, Tipico will continue to take advantage of advertising and brand exposure opportunities at the six-time UEFA Champions League winners' Allianz Arena, which can fit up to 75,000 spectators and features in regular international broadcasts of both domestic and European fixtures.
"Tipico stands for passion, trust in the team and the unconditional desire to improve every day," added Marlon van der Goes, Chief Commercial Officer at Tipico.
"It is similar with FC Bayern Munich: the passion, the desire to win and quality of the team has seen this club become one of the most successful football clubs in the world.
"The extension of our trusted partnership is a very clear commitment to these shared values, and we are very happy about it."
In addition to the ongoing partnership with Bayern Munich, Tipico also maintains sponsorship arrangements with the top-flight Bundesliga and second division 2. Bundesliga until the end of the 2024-25 campaign, as a result of a separate renewal with the German Football League (DFL).